Submitted by Sammy Snyder on
It was a slow week for App Store releases. I'm not sure why, but maybe it had something to do with the XcodeGhost malware infecting the Chinese App Store last weekend, but it's doubtful. Here are this week's most noteworthy games, apps and jailbreak tweaks released to the App Store and Cydia through 09/20/15 to 09/26/15. Don't forget to follow us on Twitter and Facebook to keep updated on all the latest iPhone and iPad news.
PewDiePie: Legend of the Brofist: $4.99 for the iPod touch, iPhone and iPad (Requires iOS 7.0 or later) Rated 12+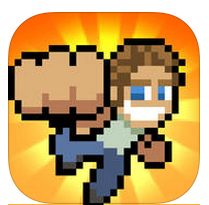 Love him or hate him, PewDiePie's first mobile game is earning rave reviews on the App Store. Legend of Brofist is a 2D platformer starring popular " YouTubers". The game features boss battles, multiple difficulty levels, "brocoins" and more.
SirVival:
Free for the iPod touch, iPhone and iPad (Requires iOS 7.0 or later) Rated 9+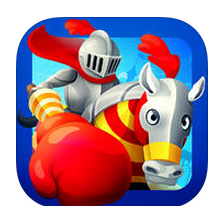 From the press release... "SirVival is a side-scrolling runner adventure game where you, the brave knight SirVival riding atop Tantrum, your noble steed, rush through the fantastical land of Galgamar on your quest to rescue the kidnapped Princess Parsnip from the vile clutches of Maelstrom 'The Malevolent', an evil dragon."
Ace of Arenas: Free for the iPod touch, iPhone and iPad (Requires iOS 6.0 or later) Rated 12+
Ace of Arenas is a new competitive multiplayer online battle arena (MOBA) title for smartphones. It features virtual D-pad controls, real time PvP games, 2v2 and 3v3 battles and more.
Features:
- FREE to play Mobile action MOBA (Multiplayer Online Battle Arena)
- Innovative controls: Clear target distinction for ease of play
- No more tedious tapping: break the mould and swipe your way to victory
- Fight with or against players from all over the world in real time PvP games
- Develop tactics and team play to devastate enemies
- Leaderboard: Battle it out with friends to be the league's top Champion
- Want to save data? No problem! Sharpen your skills offline in vs Bot mode
- A wide selection of distinctive Champions to choose from
- Level up and customise your Champions: Hundreds of skins and weapons to choose from
- Smooth Graphics: Immerse yourself in-game with crisp, clean graphics
More App Store Releases *The listed prices are launch prices and are subject to change.
- Cavernaut: $0.99 (Universal) Pilot your spaceship through a maze of caves on an alien planet.
- SPL-T: $2.99 (Universal) Puzzle game
- Instant - Quantified Self: $2.99 (Universal) Track you daily activities such how long you spend on your phone, how far you walked and more.
- Magic Flute by Mozart: $1.99 (Universal) 3D puzzle game featuring Mozart's music and the story of 'The Magic Flute' opera.
- Freeze! 2 - Brothers: $1.99 (Universal) "Sequel to the multi award winning puzzle hit"
- Bridge Constructor Stunts: $1.99 (Universal) "Build imposing ramps and loops to reach your goal in the diverse stages"
- Duneoneers Academy: $2.99 (Universal) Build your lowly trainee into a great hero
- Buried Town: $0.99 (Universal) Survive on an isolated isalnd
- Micro World Evolution: $0.99 (Universal) "Catch and eat bacteria which are smaller than you to become bigger."
- Tile Tales: $2.99 (Universal) Number puzzle
- AZZL: $2.99 (Universal) Animated puzzler with good reviews
- Disney Infinity: Toy Box 3.0: Free (Universal) Companion app to Disney Infinity 3.0 console title
- Dawn of Steel: Free (Universal) Multiplayer raiding game with robots
- Surface: Game of Gods HD and Final Cut: The True Escapade HD: Free (iPad) Hidden object games
- Astrå: $2.99 (Universal) Adventure game with Hemera, the goddess of daylight
- [the Sequence]: $0.99 (Universal) Puzzle game where you have to build a sequence using special modules to transfer binary cell.
- Lunar Flowers: Free (Universal) "Atmospheric puzzle game that's as delicate as it is demanding"
- Empires & Allies: Free (Universal) Mulitplayer modern military strategy game
- GIFO: Free (Universal) Make and share animated .GIF collages using your iPhone or iPad camera
- iTranslate: Free (Universal) Now available for Apple Watch
- HoPiKo: $3.99 (Universal) "Intense speed run platformer where you get to save gaming from an evil Nanobyte virus"
- Gamebook Adventures 11: Songs of the Mystics and Gamebook Adventures 12: Asuria Awakens: $5.99 (Universal) Choose your own adventure RPG
- Google Keep: Free (Universal) "Capture, edit, share, and collaborate on your notes on any device, anywhere."
New Jailbreak Tweaks
- PhotosLive ($2.99) Adds Live Photos to older devices
- Multiplexer ($3.99) Combines six tweaks in one (Aura, Empoleon, Mission Control, Quick Access, Swipe Over, and Reach App).
- Seng ($2.50) Alternative App Switcher for iOS 8.