Submitted by Marshall Walker on
There were a lot of apps released to the App Store this week and this recap is one day late, so lets jump right in. Here are this week's most noteworthy games, apps and jailbreak tweaks released to the App Store and Cydia through 05/10/15 to 05/16/15. Don't forget to follow us on Twitter and Facebook to keep updated on all the latest iPhone and iPad news.
NOTE: The game trailers section is back and this week includes more JB tweaks and Apple Watch apps than before.
Heroes and Castles 2: $1.99 for the iPod touch, iPhone and iPad (Requires iOS 7.0 or later) Rated 12+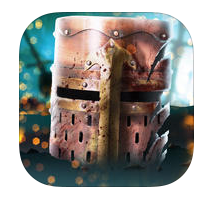 Build an army and defend your castle in this 3rd person action-RPG, strategy title from Foursaken Media. Heroes and Castles 2 is a large castle defense game where you can customize heroes to fight alongside an army of your own design. Take part in immersive 3rd person battles, construct and upgrade your castle, and fight through the 30 wave single-player campaign. The game also includes a cooperative multiplayer mode and PvP multiplayer option.
App Store Link
BlazBlue: Battle Cards: Free for the iPad (Requires iOS 6.0 or later) Rated 9+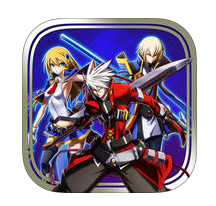 The collectible card game genre is quickly becoming a crowded space on the App Store, but BlazBlue is a fighting game hybrid where players can customize 9 different characters with over 200 different cards. Each fighter features their own strategies, fighting moves, weapons, specials and defenses. Players can also unlock more cards to complete deadly combos with punches, kicks and so on. The game requires no additional money to play, but new card packs can be bought as in-app purchases.
Remote Media Manager Pro $4.99 for iPod touch, iPhone and iPad (Requires iOS 7.1 or later) Rated 4+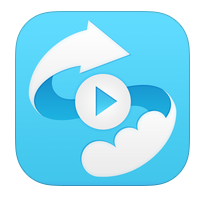 "Play any video file without conversion, no need to move and copy files - app streams audio and video from computer or cloud services to any iOS device. Users can watch videos on HDTV with Apple TV or Google Chromecast. App connects to computers with Mac OS, Windows and Linux, work with files stored on Apple Time Capsule, NAS, WebDav, Cloud services (Dropbox, Box, Google Drive)"
Key Features:
Plays all video formats without conversion: avi, mkv, wmv, mpg, mp4, mov
and others
Connect to FTP, SFTP, SMB, WebDav, Cloud services
Wireless transfer files from any network device
True streaming audio and video on your network without file copying
Streaming audio and video to your HDTV via Apple TV and Google Chromecast
Stream music, video and photo from Dropbox, Google Drive, Box, Yandex.Disk
Playback and volume control using simple gestures
Access to media library on the iOS device (Music, Video, Photos)
More App Store Releases *The listed prices are launch prices and are subject to change.
- Languinis: Match and Spell: Free (Universal) Match, spell, and save the Languinis in this puzzle game
- Oh, I know!: Free (Universal) Guess patterns made of symbols hidden in the square in this logical puzzle game
- Tallowmere: $3.99 (Universal) 2D platform roguelike title where you play as Lady Tallowmere
- Jurassic World Mobile MovieMaker: Free (Universal) Another Jurassic World tie-in where you dinosaurs to your photos or videos
- Hardboiled: $1.99 (Universal) "Fallout inspired role-playing game with turn-based combat"
- Special Ops for iPhone ($2.99) Special Ops for iPad ($2.99): The first FPS title powered by Unreal Engine 4 for iOS
- Fearless Fantasy: $3.99 (Universal) Slay the world's weirdest creatures as bounty hunter
- Knights of Pen & Paper 2: $4.99 (Universal) Turn-based, retro style, pixel-art adventure
- Gamebook Adventures 10: Lords of Nurroth: $2.99 (Universal) RPG choose your own adventure book
- Rebels and Redcoats (Mobile Edition): $4.99 (Universal) Hex-based strategy game set in the American War of Independence
- Ire:Blood Memory: Free (Universal) Inspired by hardcore Japanese A/RPGs
- Dead Eyes: $0.99 (Universal) "Turn-based puzzle game in a grey foggy world being taken over by zombies"
- Tofu Hunter: Free (Universal) Tofu has a face... and you've been chewing on it
- The Barbarian: $9.99 (Universal) Decent looking top down RPG
- Thundering Skies: $1.99 (Universal) "Arcade-style homage to the 16-bit shoot 'em up games of yesteryear"
- Snake Rewind: Free (Universal) "Iconic elements and intuitive gameplay from the original Snake are combined with cool visual effects, sounds and many new features"
- Oddwings Escape: Free (Universal) "Soar through beautiful islands, solving exciting physics based challenges. Unlock and upgrade amazing new characters to unleash their powers"
- NDE Rescue: Free (Universal) "Step right into the middle of a massive toxic gas leak that prompted the evacuation of a mysterious cryotech facility"
- Viking Remix Madness: Free (Universal) Rhythm-based endless runner
- Sketchman for iPhone (Free) Sketchman for iPad (Free) Jump, double jump, glide and shoot your way through hordes of enemies
- The Next Arrow: Free (Universal) "Challenge your brain by creating the longest chain possible in the deceptively difficult world of the arrows"
- Dragon Blaze: Free (Universal) Playable fable accompanied by strategic role playing elements and a unique art style
- Drive Ahead!: Free (Universal) Two-player driving game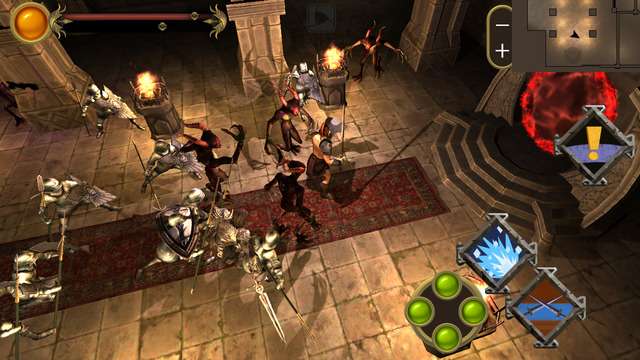 New Apple Watch Apps
- MacID for iOS ($0.99) "Unlock your Mac with just your fingerprint, passcode, or wrist – without even unlocking your iOS device"
- Battle Camp (Free) Raise a battle pet on your Apple Watch
- Feedly (Free) The RSS reader has been updated with Watch support
- CloudMagic Email (Free) Works with Gmail, Exchange, Yahoo, Outlook, iCloud, Google Apps, Office 365 and any IMAP account
- Slack (Free) Real time messaging, file sharing, supporting one-to-one and group conversations
- Amazon App (Free) Buy more crap from your wrist
- Google News & Weather (Free) Now with Apple Watch support
New Jailbreak Tweaks
Transform Siri into J.A.R.V.I.S from Marvel's Avengers via reddit.
- AppRun ($0.99) Schedule any app to automatically run
- AutoAnswer ($1.99) Automatically answer a specific phone number
- LockEditor ($0.99) Edit the Lock screen
- Don't Kill The Beat (Free) Allows music apps to continually play music
- AquaBoard ($2.99) Adds a ripple effect to Home- and Lockscreens
- QuartzSettings (Free) Customize the appearance of your Settings app
Game Trailers
Evoland 2 (available this summer, pre-order for Windows)
BlazBlue pre-launch trailer (available now)
Void & Meddler trailer (available on Steam in October)
Mega Blast preview trailer