Submitted by Marshall Walker on
Apple went kit crazy this week at WWDC 2015. The company previewed several new SDKs for app developers, and announced upgrades for Metal and other new tools for game developers. One of the tools called ReplayKit, will allow developers to add the ability for users to record, save and share gameplay video in iOS 9.
E3 kicks off next week on June 16 at the Los Angeles Convention Center. Mobile gaming won't have a huge presence at the event, but a few big names like Gameloft will be demoing mobile titles. You can check out the full E3 schedule at e3expo.com.
Gameloft released two big updates for Spider-Man Unlimited and Modern Combat 5: Blackout. The Mysterio's Mayhem update adds 25 new missions to the Sinister Six saga, 7 new alternate dimension Spideys and more. MC5 has been updated with new weapons, weapon trinkets and masks. Both games are available for free on the Apple App Store.
Here are this week's most noteworthy games, apps and jailbreak tweaks released to the App Store and Cydia through 06/07/15 to 06/13/15. Apple's free app of the week is Slayin. The RPG will be free on the App Store until 06/18/15. Don't forget to follow us on Twitter and Facebook to keep updated on all the latest iPhone and iPad news.
Angry Birds Fight!:
Free for the iPod touch, iPhone and iPad (Requires iOS 6.0 or later) Rated 9+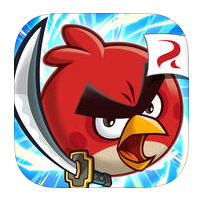 Rovio is back with another Angry Birds money grab. In this game players can battle each other in match-three combat. The game also features single player fights, and the ability to earn lots of goodies to upgrade your characters. Angry Birds Fight is no way a good game, but it is perfect for people who like to be rewarded for button mashing.
Infection: Humanity's Last Gasp: $4.99 for the iPod touch, iPhone and iPad (Requires iOS 6.0 or later) Rated 4+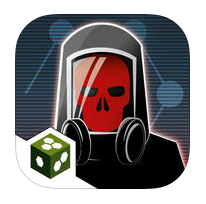 You're the director of the Department of Plague Control (DPC) field office in New York City, and you must stop the Morbusian plague from wiping out the world. As the head of the DPC you must decide how to study the virus while babysitting a group of eccentric scientists, managing resources, and dealing with unforeseen complications. Can you contain the evolving virus before it ends the human race? Good luck!
Transistor: $9.99 for the iPhone and iPad (Requires iOS 8.0 or later) Rated 12+
From the creators of Bastion comes a new RPG that combines strategic planning and real-time combat. The game was originally released for Microsoft Windows and PlayStation 4, before being ported to iOS with a new intuitive touch interface (and MFi support). The story follows Red, a famous singer in a city called Cloudbank, who must use a mysterious sword-like weapon called the Transistor to battle the Camerata.
FROM THE CREATORS OF BASTION: Experience a science fiction action RPG like no other! Wield an extraordinary weapon of unknown origin as you fight through a stunning futuristic city.
BUILT FOR TOUCH: Transistor for iOS features the vibrant presentation and deep combat that Transistor is known for, with an intuitive new touch interface -- or switch to Classic Controls with optional gamepad support.
IT'S YOUR TURN: Transistor seamlessly integrates thoughtful strategic planning into a fast-paced action experience.
FIGHT YOUR WAY: Configure the powerful Transistor with thousands of possible Function combinations to overcome any obstacle.
UNRAVEL THE STORY: Piece together the Transistor's mysteries as you pursue its former owners through a rich and atmospheric story.
INFINITE RECURSION: 'Recursion' option introduces all-new battles after finishing the story.

More App Store Releases *The listed prices are launch prices and are subject to change.

- Try Harder: Free (Universal) The newest Adult Swim title asks you to simply try harder as you're dropped in the middle of horrible situations
- Spirit of War: The Great War: $4.99 (Universal) Table-top turn-based strategy game set during World War I
- Threes! Free: Free (Universal) Free version of the popular puzzle game
- Tennis World Tour - Road To Finals: $4.99 (Universal) Compete against 50 real players in 13 stadiums around the world
- 4Arrows: Free (Universal) Another puzzle game
- Lines of Fire 2: Free (Universal) Tactical WW2 combat game with quick 10-15 minutes battles
Metro Cube: $0.99 (Universal) Simple puzzle game
- Type and Run: Free (Universal) Develop and advance your typing skills as you escape from monsters
- Attack Drums: $14.99 (iPad) Synthesizer designed mainly for drum sounds
- LOOPIMAL: $2.99 (Universal) Building kit of handcrafted animations and sounds
- MadOut Ice Store: $2.99 (Universal) Combat racing game
- Drift Girls: Free (Universal) Racing/dating sim(?)
- Urban Fighter: Free (Universal) "Punch, kick, and taunt your way to victory against a motley cast of characters"
- SpellMash: Free (Universal) Match-Three
- Vorteks: Free (Universal) Fast action puzzler
- Warpspeed Infinity: $0.99 (Universal) Minimalist flying game
- Elemental Wings: Free (Universal) Shooting RPG
- Zombie Defense: Modern: Free (Universal) Zombe TD title

New Jailbreak Tweaks

- QuickUnlock (Free) Bypass the Lock screen
- WallRotator (Free from this repo http://repo.cpdigitaldarkroom.com) Changes you wallpaper every time you wake your device
- ConversationPics (Free) Displays contact pictures in Messages threads