Submitted by Sammy Snyder on
Bandai Namco released Galaga: Tekken to the Apple App Store on Thursday. The crossover game celebrates the 20th anniversary of the famed Tekken fighting franchise by merging it with the company's iconic arcade title Galaga. Instead of a fixed spacecraft players must use the classic Tekken fighters Lili, Claudio and Heihachi to blast an invasion of 8-bit enemies descending on them from space. The game also features other characters from popular Namco games such as Rick from Splatterhouse. Galaga: Tekken 20th Anniversary Ediition is now available on the for free.
If you were waiting for one more reason to purchase an Amazon Prime account, the company just updated its Instant Video app with the ability to watch content using your mobile data plan. The Amazon Instant Video app allows Prime members the ability to watch thousands of movies and television shows in HD on their iOS devices and stream them to Apple TV.
Two big iOS titles were announced this week: Enhanced Edition of Desktop Dungeons and Five Nights at Freddy's 4. The revamped version of Desktop Dungeons with new mobile interface will be available for tablets in May. Five Nights at Freddy creator Scott Cawthon posted a teaser image on his website for "The Final Chapter" of the game which will be released on Halloween.
Here are this week's most noteworthy games, apps and jailbreak tweaks released to the App Store and Cydia through 04/26/15 to 05/01/15. Apple's Free App of the Week is Mighty Switch Force! Hose It Down!. The game will be free on the Apple App Store until 05/07/15. Don't forget to follow us on Twitter and Facebook to keep updated on all the latest iPhone and iPad news.
Marvel Future Fight:
Free for the iPod touch, iPhone and iPad (Requires iOS 6.0 or later) Rated 9+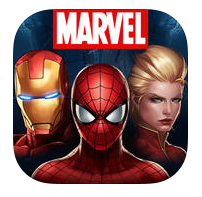 Create your own Marvel superhero dream team and stop the multiverse from collapsing. Players can unlock all their favorite Marvel characters, like Spider-Man and Daredevil, to team up with the Avengers for 3v3 online battles and a single player campaign written by Peter David.
"S.H.I.E.L.D. Director Nick Fury has sent a dire call from the future: The multiple dimensions of the multiverse are collapsing upon each other – and it's up to you to ensure humanity survives! Gather the mightiest Super Heroes and Super Villains, assemble your team, and protect the universe at all costs!"
VEGA Conflict: Free for the iPod touch, iPhone and iPad (Requires iOS 7.0 or later) Rated 9+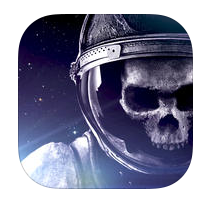 "VEGA Conflict is the first synchronous cross-platform, real-time strategy game. Stake your claim, command a powerful fleet, and wage epic war in space. Rebel against the VEGA Federation and explore a massive universe to extend your domain far and wide. Think you have what it takes? Conquer the void."
More App Store Releases *The listed prices are launch prices and are subject to change.
- SelfieX: Free (Universal) Helps you take better selfies
- Jelly Reef: $1.99 (Universal) "ouch the sea with your fingers and guide jellyfish through a roguelike underwater world"
- BIAS FX: $29.99 (iPad) Turn your your iPad into a guitar amp-and-effects processor
- Microgue: $0.99 (Universal) "Micro sized Rogue-like that focuses more on character movement, than stats and gear"
- Warrior Heart: $1.99 (Universal) Another pixel art roguelike title
- Destiny Emerald: $2.99 (iPad) 16-bit RPG inspired by classic NES titles such as Zelda
- Trulon: $4.99 (Universal) Steampunk adventure RPG
- Ys Chronicles 1: $4.99 (Universal) "JRPG game that immerses you in a beautiful Japanese artistic universe"
- Enkl: $5.99 (iPad) Create a variety of sounds on your iPad
- Wings Remastered: $4.99 (Universal) Remastered in HD
- Stella's Journey: $2.99 (Universal) "Adventure platform game about a girl who wakes up in a mysterious world after reading the first page of a strange book"
- Battledots: $0.99 (Universal) Strategy game where you have to defend your base while attacking your enemy
- The Enchanted Cave 2: $2.99 (Universal) Gather as much treasure as possible
- Bacteris: Free (Universal) Control the world's smallest living organisms and attack other organisms
- Find for Periscope: Free (Universal) Search for Periscope streams
- Piggy Realtor: Free (Universal) "Real estate social networking community based on trust"
- Jurassic World: The Game: Free (Universal) Collect dinosaurs and build your own Jurassic World in this free-to-play crap movie tie-in
- Skatelander: Free (Universal) Endless runner with skateboarding
- Sheep Frenzy: Free (Universal) Prevent sheep from falling into the abyss
New Apple Watch Apps
- Watch This Homerun ($1.99) Have a home run derby on your wrist
- BuyVia is now available on the Apple Watch
New Jailbreak Tweaks
- Echo (Free) Add custom sounds to any action like opening an app or Notification Center
- GroupMe ($0.99) Adds a "Groups" button to the Message app
- Aspectus ($1.49) Adds Music controls to Reachability
- Hypeman (Free) Announces the title of each song before it begins (Available from this repo: http://ridn.github.io/repo/)
- Hide DateTime (Free) Hides time stamps on photos in your Photos app
- SafariNoHistory8 ($0.99) Stop Mobile Safari from recording your browsing history