Submitted by Marshall Walker on
Here are some quick app updates before we get to this week's new releases. The cat collecting game Neko Atsume was updated this week with an English-language option. Now you can collect cats without learning Japanese. Neko Atsume is available on the App Store for free.
Yahoo's photo sharing app Flickr was updated with 3D Touch support. Users can now access quick menu options from the Home screen and Peek and Pop features from within the app.
Google Maps now features spoken traffic alerts. Version 4.12 of the app gives users a spoken summary of traffic before a trip begins, and users can now easily add new and missing businesses to the app from the sidebar.
Here are this week's most noteworthy games, apps and jailbreak tweaks released to the App Store and Cydia through 11/01/15 to 11/07/15. Don't forget to follow us on Twitter and Facebook to keep updated on all the latest iPhone and iPad news.
Peanuts: Snoopy's Town Tale:
Free for the iPod touch, iPhone and iPad (Requires iOS 6.1 or later) Rated 4+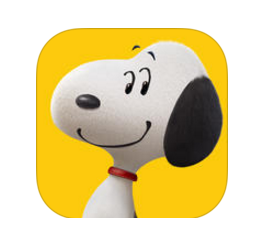 Snoopy's Town Tale is another free-to-play building app like Simpsons Tapped Out. Players can build, explore and go on quests through iconic locations and unlock their favorite characters from the comic strip.
Features:
Build Snoopy's Town: Build and explore iconic locations from the comic strip, including Charlie Brown's house, the baseball field and the skating rink.
Play Hundreds of Quests: Earn new items and unlock levels by playing through quests that both the new and the most nostalgic Peanuts fan will enjoy.
Interact with Your Favorite Characters: Assemble all of your favorite Peanuts characters throughout gameplay including Charlie Brown, Lucy, Linus, Schroeder, Peppermint Patty and many more!
Classic Entertainment: Unlock fan-favorite comic strips throughout the game.
Seedling Scavenger Bingo: Free for the iPod touch, iPhone and iPad (Requires iOS 8.0 or later) Rated 4+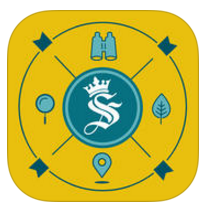 This app includes ready-to-play games for creating real-world photo scavenger hunts with friends and family. It allows other users to participate in your scavenger hunts using their own device with a WiFi or Bluetooth connection. You can even unlock the ability to create your own games, and it features Apple Watch plus 3D Touch support.
Leonardo's Cat: $2.99 for the iPod touch, iPhone and iPad (Requires iOS 6.0 or later) Rated 4+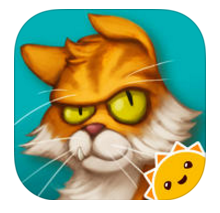 Leonardo's Cat is an action-puzzle game starring Patrick Stewart (Star Trek, X-Men) as Leonardo da Vinci. The game is set in the ancient town of Amboise where da Vinci's new invention the Automaton has gone missing. Players must help da Vinvi's cat, Scungilli, explore 60 levels across 6 environments to find the missing invention.
More App Store Releases *The listed prices are launch prices and are subject to change.
- BeatNiks: Free (Universal) Virtual pet game where players care for a loveable monster friend, evolved from the music they love
- Albert: $2.99 (Apple TV) "Follow Albert through a whole day, from awakening to his trip in an air balloon, from the fun fair to a charming date with lovely Lili!"
- Live Pictures Cam: $2.99 (iPhone) Allos older devices like the iPhone 4s to take Live Photos.
- Steam: Rails to Riches: $6.99 (Universal) "Take control of a railway company, issue shares, build railroads, deliver goods along an ever changing network of tracks and stations and make profit to expand."
- The Room Three: Lured to a remote island, you must draw upon all your puzzle-solving ability to navigate a series of trials devised by a mysterious figure known only as "The Craftsman".
- SRPG Legna Tactica: $3.99 (Universal) RPG tactics title
- Nuts! Battle of the Bulge: $9.99 (iPad) Card war strategy game from HexWar Games
- Extreme Skydiving: $0.99 (Universal) "Jump from a plane in the blue sky, and flying in the clouds to face sessions skydiving RW, with formation to 4 elements."
- Progress to 100: $2.99 (Universal) "Playful and puzzling moments in the life of your iPhone or iPad. Follow the playful and puzzling clues - use creative movements, sounds, and touch to find solutions."
- SomeWeather: Free (Universal) "The first weather app that not only forecasts the weather, but also forecasts how you're going to feel about the weather."
- Gridz: Free (Universal) "Crowd-sourced app designed to assist in locating parked cars, free parking, parking problems, and areas of low parking congestion."
- Cold Open: Free (Universal) Television guide
- Crazy Zoo: Free (Universal) 12 mini games for children
- SantaFly: Global Challenge: Free (Universal) "Help Santa fly through the winter skies by dipping below icicle tips and gliding above chimney tops to deliver presents around the world."
- Docs & Work: $5.99 (Universal) "Fill forms, sign papers, or review and comment on the document content."
- My Fonts: $0.99 (Universal) Custom font styles with cool text stickers and emoji
- Fallout Chat: Free (Universal) Send Fallout 4 emojis and animated GIFs
- Fallout Pip-Boy: Free (Universal) ***App of the Week*** Companion app to Fallout 4
New Jailbreak Tweaks
- Cercube 3 (Free) Adds a download button to the YouTube app.
- Ghosty (Free) Changes 3D menus blur effect to clear background (repo: https://repo.cpdigitaldarkroom.com).
- Pegasus ($2.99) Adds Picture and Picture to older iOS devices running iOS 9.