Submitted by Sammy Snyder on
Instead of doing the App of the Week, today we're going to look at some of the E3 previews filling up our inbox. The Electronic Entertainment Expo kicks off on June 16 at the Los Angeles Convention Center in California. You can view the full E3 event schedule at e3expo.com.
Here's a look at some of the mobile games being previewed at the event.
Gameloft will unveil its new online multiplayer called Siegefall at E3 next week. The strategy game will feature the ability to build and defend your own kingdom, attack other kingdoms with legions of "sneaky rogues, horrifying trolls, and heavy-fisted knights," and magic cards for players to collect and use in battle. Players will also be able to unlock Heroes in a single player campaign, summon dragons, and build sawmills, farms and more to fund their empire.
Siegefall will be available for iOS, Android and Windows "very soon".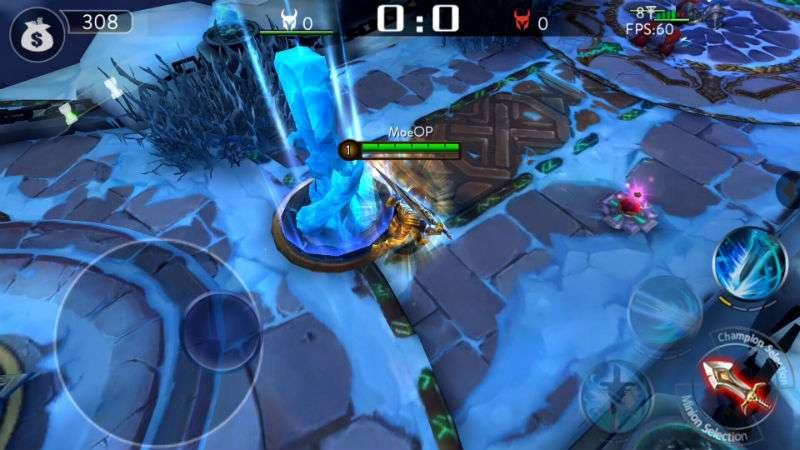 GAEA Mobile today announced that it will demo
Ace of Arenas
at E3.
Ace of Arenas
is a competitive multiplayer title that promises to deliver the "real-time strategy and action of PC-born" MOBA games. Here's a blurb from the press release:
"Ace of Arenas is optimized for mobile play with comfortable D-pad controls and precision touchscreen responsiveness for easy maneuvering and execution on the move. Matches take only a few minutes, with multiple game modes and win conditions designed to escalate quickly while challenging the diverse play styles of hardcore MOBA fans and newcomers alike. Play alone against AI in 1v1, or with friends or in ranked matchmaking against live opponents in 1v1, 2v2 and 3v3 showdowns."
E3 attendees can check out Ace of Arenas at 4022 in the West Hall. Everyone else can watch the trailer below.
Update: It looks like Dawn of the Titans is already available on the Apple App Store.
One of the most anticipated mobile games being demoed at E3 is from Zynga's NaturalMotion game studio. Dawn of Titans is a high quality iOS game that is set to raise the bar for action strategy titles on mobile devices. In the game, players can build a kingdom and create an army to defend against and attack their enemies. While the gameplay sounds like every other strategy title on the App Store, Dawn of Titans features stunning 3D animations, and the ability to stage beautiful huge battle scenes on the iPad and larger iPhone 6 models. You can learn more about Dawn of the Titans at naturalmotion.com.
Also don't forget to download the official E3 2015 app if your attending the event this year. The app features everything you need to enjoy E3, including a personalized schedule, exhibit information and a guide to local hotels and businesses.