Submitted by Marshall Walker on
Most of the major league sports apps are confusing messes bogged down with too much useless content and a heavy focus on social media, but MLB is working hard to deliver baseball fans a great experience by taking advantage of the iPhone's many features. The MLB not only outfitted twenty major ballparks with iBeacons this year, but it has also partnered with Apple to bring live games to users who utilize the iOS 7 CarPlay feature. And now the MLB is offering additional content and interactive features using iBeacon technology at this year's 2014 All-Star Game in Minneapolis, Minnesota.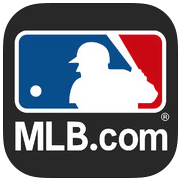 The MLB.com At Bat app has been updated All-Star Week 2014 support, and MLB.TV Premium subscribers will be able to live stream the 85th All-Star Game on July 15. Major League Baseball also plans to add more iBeacons to additional ballparks throughout the year.
MLB.com At Bat is free to download on the Apple App Store, but it does require a $2.99 monthly recurring fee, or one-time annual fee of $9.99 for full access to all its features. Subscribers can watch free games, access instant video reviews, receive customizable push notifications and more.
The app supports all devices running iOS 7.0 or later.