Submitted by Matthew Byrd on
Can't get enough of Batman and Superman? Here are five gaming apps you need to download.
You would think that after all these years of major superhero movies we would be able to approach them like any other major movie release, but no there is indeed still something about seeing comic book icons on the big screen that sends us into a frenzy that few other movies are quite capable of.
That's especially true as it concerns the release of Batman v Superman: Dawn of Justice. Featuring some of DC Comics' biggest icons, it's the kind of glorious celebration of the joy of comic books and superheroes that draws fans into theaters in masses.
But whether you end up loving the movie or not, it's almost a guarantee that you will be left wanting more superhero action after it's finished. While you could just hop right back into line and see the movie again, we recommend the slightly more practical option of grabbing your favorite Apple device and enjoying these superhero mobile gaming gems instead.
Batman Arkham City: Lockdown
($5.99)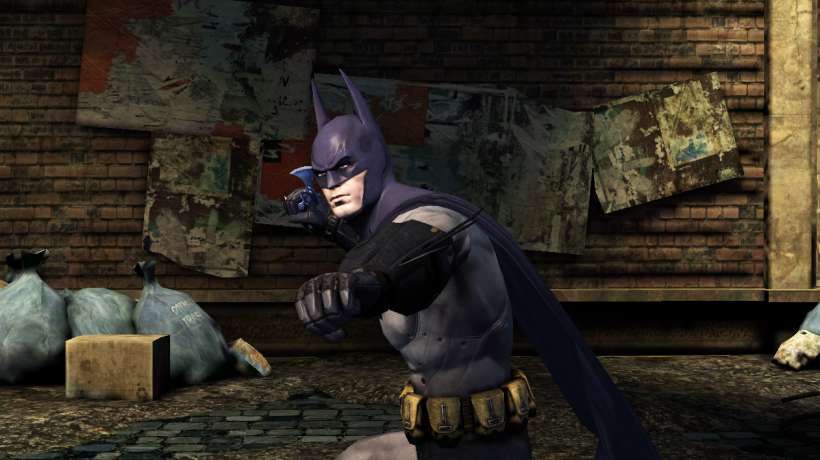 The console version of Arkham City is infamous for being perhaps the greatest game to ever feature the caped crusader. Of course, a big draw of that game was its sizeable open world level design which just wouldn't be possible on an iPhone or iPad.
Instead, Warner Brothers wisely decided to model Arkham City: Lockdown after the Infinity Blade games. The result is an action packed Batman adventure that looks absolutely stunning. The action here doesn't amount to much more than a few swipes, but the challenging enemies and creative boss fights help to keep things fresh, as do the various unlockables.
If you're looking for a cinematic quality Batman game for your device, look no further.
Man Of Steel ($4.99)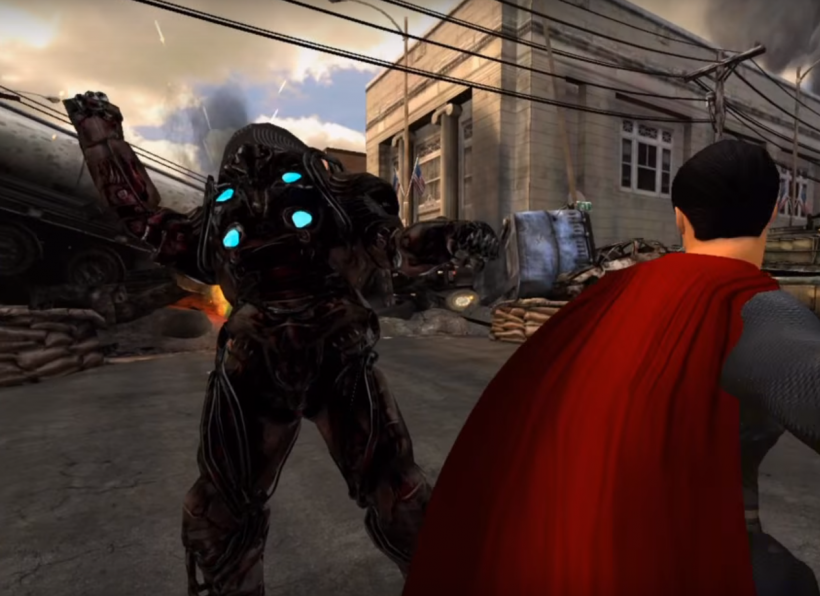 Although the Man of Steel movie was met with decidedly mixed reactions from fans, Warner Bros.' Man of Steel game instantly won over the hearts of just about every Superman fan that played it.
It's not hard to understand why. Following the same Infinity Blade model that Arkham City: Lockdown did, here you take control of Superman himself as he makes his way from stage to stage taking out lowly thugs and robotic foes with his trademark super strength. There's just something so satisfying about knocking an enemy clear across the world for thinking it was a good decision to get into a fistfight with Superman.
Anyone who considers themselves on team Superman in the upcoming Batman Vs. Superman?> movie will want to download this as soon as possible.
Lego Batman: DC Superheroes ($4.99)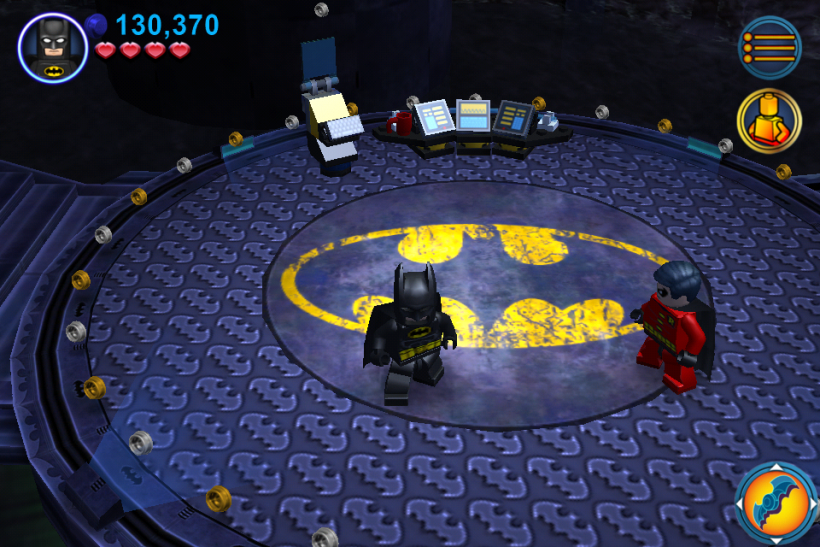 The Lego games have earned a reputation for being some of the most purely enjoyable gaming experiences available anywhere and Lego Batman: DC Superheroes is certainly no exception.
Featuring not just Batman and Superman but 80 playable DC superheroes, this 3D action game
allows you to fight some of comic's most infamous bad guys across DC Universe inspired levels all made of digital Legos. The action here is often as intense as it is wacky, but the true joy of these games has always been trying to unlock the daunting amount of items and heroes at your disposal.
It's certainly more lighthearted than your modern day superhero movie, but Lego Batman: DC Superheroes is also one of the best iOS games out there.
Injustice: Gods Among Us (Free)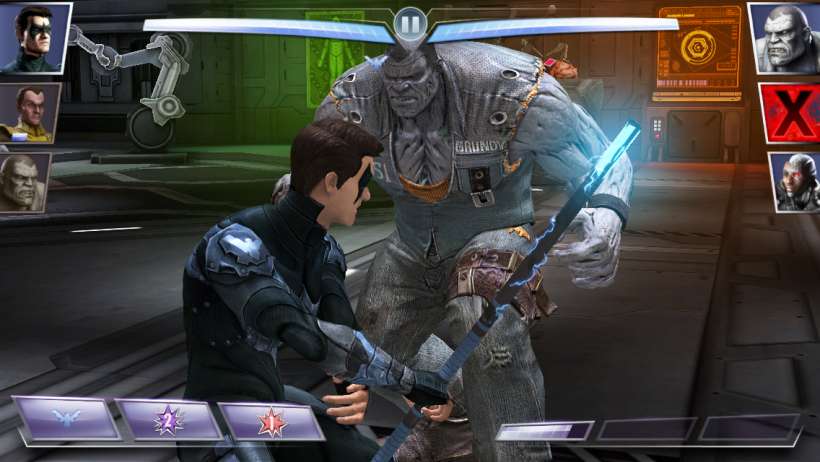 Want to play as some of DC Comics' best characters but are looking for something a little more serious in tone than Lego Batman? Don't worry, Injustice: Gods Among Us has you covered.
Modeled after the console game of the same name, Injustice combines a traditional 3D fighter with collectible card games to create one of the most addictive experiences in all of mobile gaming. The team based fighting system is easy enough to understand for new players, but also packs enough depth to make sure that you'll never grow bored even after the hours of play that you are sure to devote to this mobile masterpiece.
Maybe the very best of all the DC iOS games, this free-to-play fighter is an essential companion to any comic fan's device.
Marvel Puzzle Quest (Free)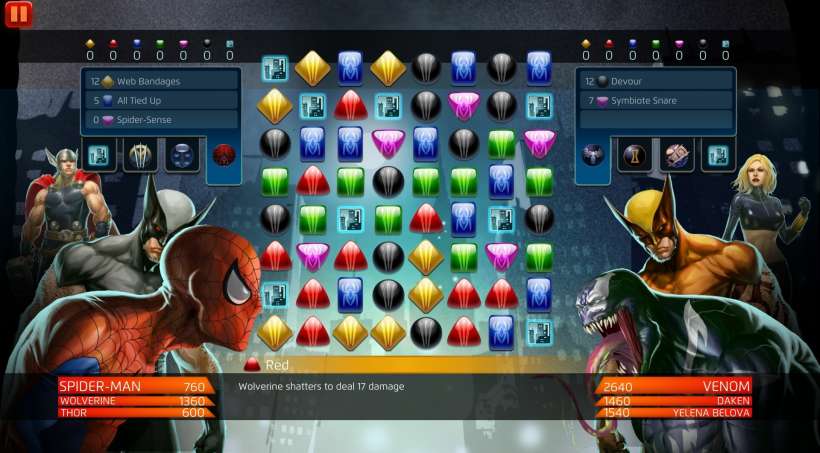 Are you a Marvel fan who suddenly feels out in the cold for once as the most recent blockbuster comic book movie doesn't take place in your universe? Are you a DC fan who secretly harbors a love for the world of Marvel? Are you just looking for good games featuring superheroes regardless of their brand?
If so, then Marvel Puzzle Quest is for you. As a continuation of the classic Puzzle Quest series, this game features the same basic gameplay as that series meaning that you can expect to play a basic match the pieces puzzle game bolstered by RPG storyline and character building elements. The twist here, of course, is the incorporation of Marvel characters into that game and it works very well.
Puzzle Quest games have always been enjoyable and the way this one continues to throw incredible superhero cameo after incredible superhero cameo after you just makes it even better. The very definition of a game you can pour hundreds of hours into while only playing a few minutes at a time, this is a true classic.