Submitted by Sammy Snyder on
President of Nintendo, Satoru Iwata, revealed more about the company's mobile gaming plans during its financial results briefing on Friday. Iwata said that Nintendo will not port existing titles to smartphones. Instead the company plans to release "approximately" five new titles for mobile devices by the end of 2017. Iwata noted that the company's planned number of mobile titles is low because the aim is to "make each title a hit" and Nintendo wants to "thoroughly operate every one of them for a significant amount of time after their releases".
The award winning Mac app turned iPad app, Pixelmator, is coming to the iPhone with all new features. The Pixelmator Team did not give an official release date for the iPhone version, but the iPad version is currently on sale for $4.99. Users who buy the iPad app now will also get the iPhone version when it is released.
2K Games has discounted NBA 2K15 for the 2015 NBA playoffs. The basketball title will be available for only $2.99 on the App Store until May 14.
We missed the release of Slender Man Origins 3: Abandoned School in last week's recap. The third game in the series is now available on the App Store for only $1.99.
Here are this week's most noteworthy games, apps and jailbreak tweaks released to the App Store and Cydia through 05/03/15 to 05/09/15. Apple's Free App of the Week is
Toca Nature
. The game will be free on the Apple App Store until 05/14/15. Don't forget to follow us on
Twitter
and
Facebook
to keep updated on all the latest iPhone and iPad news.
Legend of Grimrock: $4.99 for the iPad (Requires iOS 7.1 or later) Rated 9+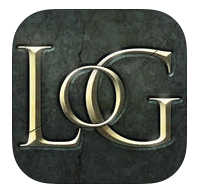 The popular RPG from independent Finnish developer Almost Human has been ported to the iPad. The game follows a group of condemned men who are being exiled to Mount Grimrock. Players must control a party of 1 to 4 prisoners while trying to escape through a network of ancient tunnels filled with dangerous creatures. The game features old school RPG elements, puzzles to solve and plenty of skills, weapons and spells to master. Players can also customize their characters with a variety of races, traits and classes.
Goat Simulator GoatZ: $4.99 for the iPod touch, iPhone and iPad (Requires iOS 8.0 or later) rated 12+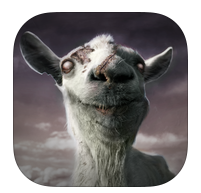 Coffee Stain Studios has released the Goat Simulator expansion GoatZ as a standalone app to the App Store. The game features all your favorite goat action with the addition of zombies and crafting. Players can eat to stay alive in survival mode, or just hang glide and shrink people's heads in casual mode.
Summarise - Talking Alarm Clock: Free for the iPod touch, iPhone and iPad (Requires iOS 8.0 or later) Rated 4+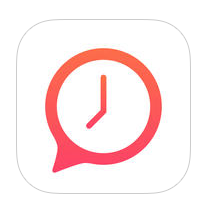 Our App of the Week is a pretty awesome alarm clock that not only wakes you up, but it reads you the local weather, daily headlines and reminds about your Calendar events. The app is free to download but some features, such as birthday reminders, cost $0.99 to access. This app has the potential to be really great.
More App Store Releases *The listed prices are launch prices and are subject to change.
- Fast Feed: Free (Universal) Tap to feed the starving animals
- Newsmeister: (Universal) Daily trivia about current events
- Streamline - calendar: $1.99 (iPhone) Promises to "redefine how you see and plan your time"
- Grim Fandango Remastered: $9.99 (Universal) Popular adventure game where you play as Manny Calavera, travel agent at the Department of Death
- Fanais: Free: Free (Universal) Single player strategy game where you command a fleet of space ships
- The Dragon Revenge: Free (Universal) Colorful game where you crush villages and castles with dragons
- Rival Kingdoms: Age of Ruin Free (Universal) Free-to-play fantasy building game
- Twicer: Free (Universal) Record videos with commentary
- Dive for Honour: Cold War: $3.99 (Universal) Cold war submarine strategy title
- Battles of the Ancient World I: $2.99 (Universal) "Tactical simulation of some of the greatest and most important battles from 331 B.C. to 9 A.D."
- Bloody Mary: The Witch's Lair: Free (Universal) Not really sure what this is but it has some bad customer reviews
EvoCreo: $0.99 (Universal) Monster capture RPG
- Doodle Tanks: $0.99 (iPhone) $0.99 (iPad HD) "Combine artillery and other elements to create dozens of World War II tanks and armored vehicles"
- Calimero's Village: $2.99 (Universal) Build a new city to gather all Calimero's best friends
- Oczilla - The Mutant Octopus: $0.99 (Universal) Destroy stuff as an octopus
- Kindo: $1.99 (Universal) "Medieval board game from the 21st century"
- Fruit Ninja Academy: Math Master: $4.99 (Universal) Fruit Ninja meets the very best in educational apps
- The Barbarian: $9.99 (Universal) Top down RPG with open world play
- Moldicide: $1.99 (Universal) hand-illustrated action anagram puzzler
- dither: Free (Universal) Tap to rotate the pipes and connect them higher and higher
- Copped Up: Free (Universal) Avoid crazy birds by flinging your bird
New Apple Watch Apps
- Shots: (Free) Record and share 3 second videos
Developers send us your Apple Watch apps and updates by using the Contact form.
New Jailbreak Tweaks
- QuartzSettings (Free) Themes for the Settings app
- Andrios ($3.99) Adds Android widgets to iOS
- Combination Lock (Free) Turns Lock screen into an old school locker combination lock