Submitted by Anders Batten on
Summarise is a new alarm clock for iOS devices that walks you through your morning by reading the weather, news and even your daily reminders. The app works like a lot like Flipboard by allowing you to customize your daily wake up routine with your favorite news sources, Twitter updates and so on.
The app is simple to set up and even easier to use. After giving the app permission to use your location you will need to pick what items you want read to you each morning. Just tap the + sign to open the list of options. From here you can add Weather, News and Reminders for free and Calendar, Twitter and Birthdays for $0.99 each.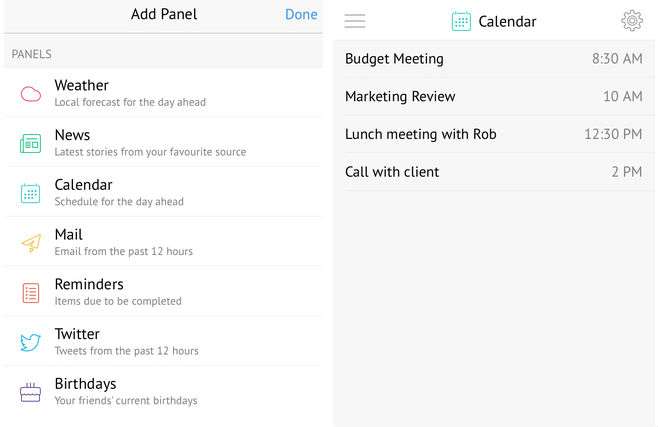 For the News section you will need to manually enter what sources you want to use. The app uses feedly to deliver the last few headlines from anywhere on the web. For example you can have the app read from ESPN.com, Huffington Post or even gossip sites like Dlisted.
Once you have customized your daily feed you can set your alarm by tapping the clock icon. The alarm settings allows you set the time you want to alarm to trigger, and select from four alarm sounds. You can even select a song from your Music app to wake you up each morning.
The alarm gives you two options when it sounds: Snooze and Wake. Hitting the Wake button will turn off the alarm and prompt the app to start reading through your daily summery. The app will give you the local weather, read you the morning headlines and remind you that today is your friend's birthday, if you paid the $0.99 for that option.
Summarise not only works very well, but it has such huge potential with future updates. It would be great if the app could read you the latest sports scores, give you daily horoscopes and allow you to add your Facebook news feed.
Summarise - Talking Alarm Clock is free to download on the App Store. It supports all devices running iOS 8.0 or later.