Submitted by Sammy Snyder on
It was a very eventful week for the Apple App Store. On June 17, Halfbrick Studios made all its titles free after releasing its newest game Birzzle Fever. Halfbrick is the creator of the popular titles Fruit Ninja and Jetpack Joyride. Mysteriously Apple also decided to make Halfbrick's Fish Out of Water its Free App of the Week the same week it became a freemium title.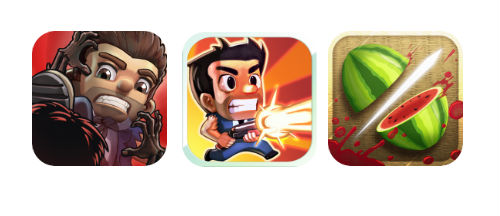 Facebook announced its plans to add a new sidebar to its iPad app to push more game suggestions to its users. Facebook said "more than 70 percent of people who use Facebook for iPad worldwide played a Facebook-connected game in the past 90 days." The company also released its Snapchat competitor Slinshot to the App Store. The app allows users to send photos or videos that disappear after a user views them.
Apple updated its App Store Review Guidelines to allow apps to accept virtual currency such as Bitcoin.
"Apps may facilitate transmission of approved virtual currencies provided that they do so in compliance with all state and federal laws for the territories in which the app functions."
Here are this week's most noteworthy games, apps and jailbreak tweaks released to the App Store through 06/15/14 to 06/21/14.
LEGO Marvel Super Heroes: Universe in Peril:
$4.99 for the iPod touch, iPhone and iPad (Requires iOS 7.0 or later) Rated 9+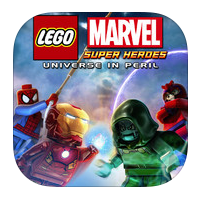 This is a port of the popular Nintendo 3DS version of the game released last year. Players can utilize over 90 Marvel superheroes, such as Iron Man and Spider-Man, to take down Loki and his super-weapon capable of destroying the world. The game features 45 missions to complete and console or touch screen controls.
Transformers: Age of Extinction: Free for the iPod touch, iPhone and iPad (Requires iOS 7.0 or later) Rated 12+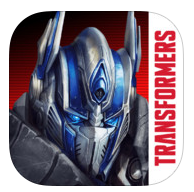 DeNA and Hasbro have released an iOS game tie-in to the upcoming Michael Bay movie Transformers: Age of Extinction. The game is another 3D action endless runner where players can recruit and customize their own team of Transformers to take on the Decepticons.
Rovio Entertainment also announced this week that they would be releasing an Angry Birds / Transformers team up later this year.
Star Wars Scene Maker: Free for the iPad (Requires iOS 7.0 or later) Rated 9+
Disney's Star Wars Scene Makers allows fans of the franchise to create their own scenes using 3D environments, original music and dialogue straight from the movies. The app also features voice filters so users can record their own dialogue to sound like Darth Vader, a Rebel Pilot, or a Storm Trooper.
Dungeon Gems: Free for the iPod touch, iPhone and iPad (Requires iOS 6.0 or later) Rated 12+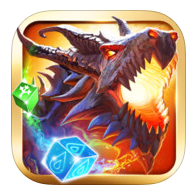 In Gameloft's free RPG players can summon over 220 powerful warriors to take on various foes and defeat the dragons. The game features a match-three battle system and the ability to upgrade characters.
Adobe - Photoshop Mix, Line and Sketch: Free for the iPad (Requires iOS 7 or later)
Adobe Lightroom for the iPhone: Free for the iPhone (Requires iOS 7 or later)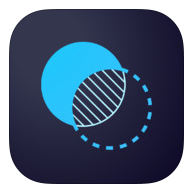 Adobe released a host of free tools for both the iPad and iPhone. The iPhone app requires Adobe Lightroom 5 and a subscription to one of Adobe's Cloud-based services. It allows users to organize and edit images from their iPhones. The iPad apps include a free drawing and drafting tool, a sketching tool and a way to combine the power of Adobe Photoshop software with an iPad.
App Store Links:
Adobe Photoshop Mix
Adobe Line
Adobe Sketch
Adobe Lightroom
More App Store Releases
- Formulae Helper: $0.99 (Universal) Interactive handbook of mathematical formulas
- Rolly Pop: Free (Universal) A new spin on the match-three genre. Conquer more than 70 stunning levels by shooting adorable Rolly to stop them from getting sucked into a black hole.
- DUNGEONy: $2.99 (Universal) Arcade, puzzle-like dungeon crawler
- Garmin víago: $0.99 (Universal) Maps app with turn-by-turn navigation, lane assists and more
- MagiCam: $0.99 (Universal) Promises turn all your photos into "gorgeous eye-catching shots" with a one-button tap
- Godfire; $6.99 (Universal) Features " jaw-dropping visuals created in collaboration with the Oscar-nominated animation studio Platige Image"
- Powerpuff Girls: Defenders of Townsville: $3.99 (Universal) Use your arsenal of superpowers to stop Mojo Jojo's latest scheme
- Dungeon Heroes: The Board Game:$3.99 (Universal) Roguelike strategy game of tile-laying, bluffing, and deduction
- Random Composer: $3.99 (iPad) Writes random segments of music in 16 separately configurable tracks
New Cydia Tweaks
- MoreInfo ($0.99) An Activator extension that allows you to quickly access more information about songs or other media currently playing on your device
- DockWare ($1.99) Access your iOS dock from anywhere
- Volume+ ($0.99) Adds an improved volume HUD to your iOS device
Noteworthy App Updates
- Netflix Version 6.0 adds faster startup for video playback and new redesign