Submitted by Sammy Snyder on
It was a very eventful week for the Apple App Store. On June 17, Halfbrick Studios made all its titles free after releasing its newest game Birzzle Fever. Halfbrick is the creator of the popular titles Fruit Ninja and Jetpack Joyride. Mysteriously Apple also decided to make Halfbrick's Fish Out of Water its Free App of the Week the same week it became a freemium title.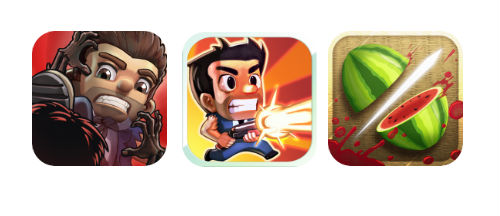 Facebook announced its plans to add a new sidebar to its iPad app to push more game suggestions to its users. Facebook said "more than 70 percent of people who use Facebook for iPad worldwide played a Facebook-connected game in the past 90 days." The company also released its Snapchat competitor Slinshot to the App Store. The app allows users to send photos or videos that disappear after a user views them.