Submitted by Sammy Snyder on
Since the iTunes Connect developer portal was shutdown for the holidays from Dec. 21 through Dec. 27. there were no new apps released to the App Store this week. Instead we will look at the new iOS jailbreak tweaks released to Cydia. The jailbreak tool evasi0n 7 was released on Dec. 22 for all devices running iOS 7.0 through 7.0.4. You can learn how to jailbreak your iPod touch, iPhone or iPad using Windows here or Mac OS X here.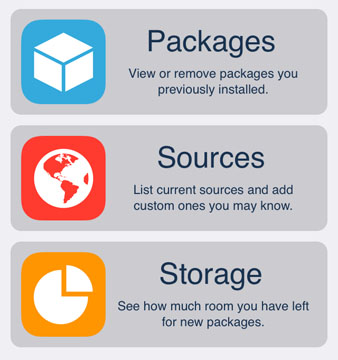 iOS 6 Icons For iOS 7: Free (Requires Winterboard)
This is a simple theme that allows you to restore your iOS 7 Home screen icons to iOS 6 icons. The tweak is available in the BigBoss repo and requires Winterboard to install.
DockShift: Free (Requires iOS 7 or later)
Another free theme that gives you various dock background options. Does not work with the iPhone 4.
NCAllOnly: Free (Requires iOS 7 or later)
This theme removes the "Today" and "Missed" tabs from Notification Center on iOS 7.
iCleaner Pro 7.1: Free (Beta)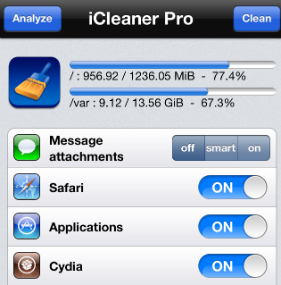 iCleaner Pro 7.1 has been released to the Exile.90's Beta repo. The app removes unnecessary Safari caches, log files, temporary files, and so on... This is a useful tool for jailbreakers since jailbreaking can eat up a lot of space on your device. You can locate it by navigating to Manage > Sources > Edit and adding exile90software.com/cydia/beta/.
NoNewMark: Free (Requires iOS 7 or later)
This tweak removes the blue dot that appears when an app has been recently updated.
HiddenSettings7: Free (Requires iOS 7 or later)
Allows you to access the internal Spring Board settings for Apple via ControlCenter.
UPDATE:
Substrate 0.9.5000 has been released, with support for iOS 7 and ARM64. (For extensions to work on ARM64, they must be recompiled to ARM64.)

— Jay Freeman (saurik) (@saurik) December 31, 2013
Check here for instructions on how to jailbreak iOS 7.x with evasi0n 7. You can also find out how to purchase and install Cydia tweaks with this guide.