Submitted by Marshall Walker on
Apple has finally gotten HealthKit up and rolling after delaying its launch a little over a week due to a bug in iOS 8.0. The first HealthKit-enabled apps starting appearing on the App Store on Friday after Apple released iOS 8.0.2 to fix the issues plaguing the new health platform. One of the first HealthKit-compatible apps spotted in the wild was FitPort. The app promises to deliver a "simple dashboard for your daily fitness stats" by recording steps, cycling distance, active and dietary calories, plus more to Apple's Health app. FitPort is available now for $1.99.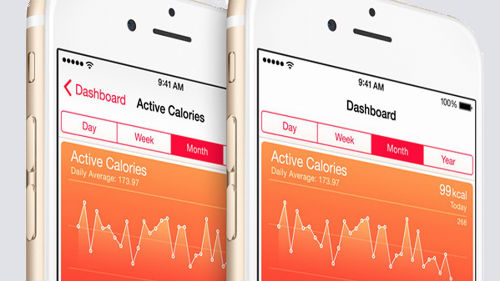 Other HealthKit friendly apps include:
- WebMD (Free) Connect Healthy Target to the Apple Health app to receive actionable insights on your health data.
- Yummly (Free) - Recipe app. Allows you to send nutrition information to the Health app.
- Carrot Fit ($2.99) Allows you to sync your weight and workout data with the Health app.
- MyFitnessPal (Free)
• Add your meal summaries to HealthKit – You can now share meal data with HealthKit-connected apps every time you add food to your diary.
• Sync your weight with HealthKit – If you have an app that records your weight in HealthKit, we can automatically sync that with your MyFitnessPal account. Likewise, if you track your weight in MyFitnessPal we'll keep your HealthKit data updated.
• Add exercises from other HealthKit apps to your diary – When you exercise with an app that saves workout data to HealthKit, we can adjust your daily calorie goal for you.