Submitted by Anders Batten on
As predicted, Apple announced its new Health app at the Worldwide Developers Conference (WWDC) 2014 in San Francisco, California. The new app and HealthKit tool for developers will give iOS 8 users an "easy-to-read dashboard" of their health and fitness data, according to Apple.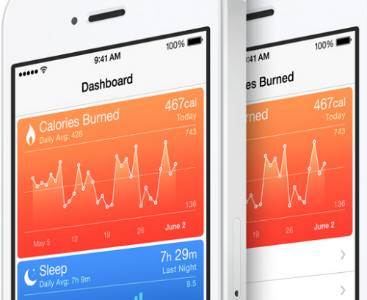 The new Health app works a lot like the Passbook, collecting data from third-party apps that monitor your heart rate, calories burned, blood sugar, cholesterol and so on. Users will then be able to access all the collected data under one hub so they have a more accurate view of their overall fitness level. The app will also allow users to share their information with their doctors and create medical emergency cards that can be accessed directly from their device's Lock screen.
Users will be able to list vital information on their Medical ID cards such medical conditions, allergies, emergency contact info and current medications they taking.
The HealthKit tool will allow developers to create apps that can access a user's Health app information with permission. For example, Apple cited Nike as one of the companies working on adding Heath app integration to their fitness apps. Apple also noted that the Mayo Clinic is developing software to help both doctors and patients interact in real-time by sharing information though their iOS devices.
Rumors have suggested that Apple added the
Health
app feature to iOS 8 because the company plans to announce its first wearable device nicknamed the "iWatch" later this year.
Samsung unveiled a similar feature called "S Health" when it launched the Galaxy S4 in 2013.