Submitted by Bob Bhatnagar on
Those with jailbroken iPhones have plenty of options when it comes to customizing the apperance of the home screen. Now there's a simple way to resize icons with the appropriately named tweak Icon Resizer. Any app icon can be adjusted to increase or decrease its size.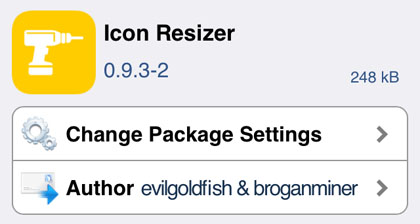 Icon Resizer works by providing a default icon size, as well as individual app size options. Changing the default size, which is normally 62, will modify all icons on the home screen. Users can pick a size from 20 to 70 and change all icons sizes in one swoop.
Alternatively, individual apps can be resized. The aesthetic effects of this mod in practice can be dicey, and the resulting functionality all depends on what the user is trying to achieve with the tweak.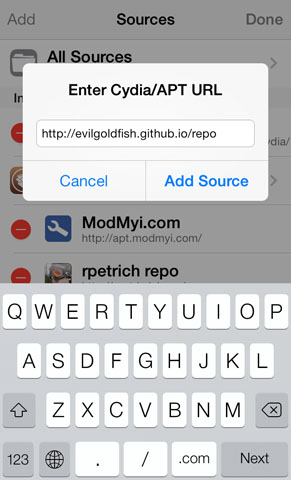 To get Icon Resizer for free, the developer's repository at http://evilgoldfish.github.io/repo must be added to Cydia. Check here for instructions on how to add a new repository to Cydia. Once installed, settings can be found under Settings -> Icon Resizer.
Icon Resizer is available on Cydia from the repository above for free. Jailbreaking
iOS 7.1.x is now possible with Pangu
. Check here for
instructions on how to jailbreak iOS 7.0.x with evasi0n 7
. You can also find out
how to purchase and install Cydia tweaks with this guide
.