Can I add apps to the Apple TV?
You cannot install apps on your Apple TV. The Apple TV currently comes with 60 pre-installed apps, and Apple regularly adds new ones, but you can't install your own. That said, you can always add apps to your iPhone, iPad, iPod Touch or Mac and stream them to your Apple TV via AirPlay.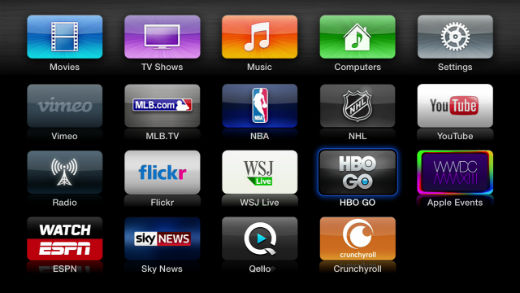 Older Apple TV models can be jailbroken, which will allow you to add apps. However, the current 3rd generation Apple TV cannot be jailbroken.