Until recently, some of the most popular content streaming services such as Netflix, Hulu and Amazon would not allow movies and TV shows to be downloaded for offline viewing, much to the disappointment of their subscribers. While Netflix and Hulu haven't budged from their position, Amazon broke from the pack last September by adding Prime Video downloads to its mobile app, which allows Amazon Prime members to download content to their iPhones or iPads and watch it even when an internet connection isn't available or is too lousy for streaming video.
If you are an Amazon Prime member and want to stock up on movies for your next cross-country flight, here's how to do it:
1. First off, you will need the Amazon Video app, which you can download for free from the App Store. Once you have the app, open it up and sign in with your Amazon login. Remember you need to have an Amazon Prime membership, which costs $99 per year and gives you free shipping for Amazon purchases, plus access to Prime Video content and Prime Music.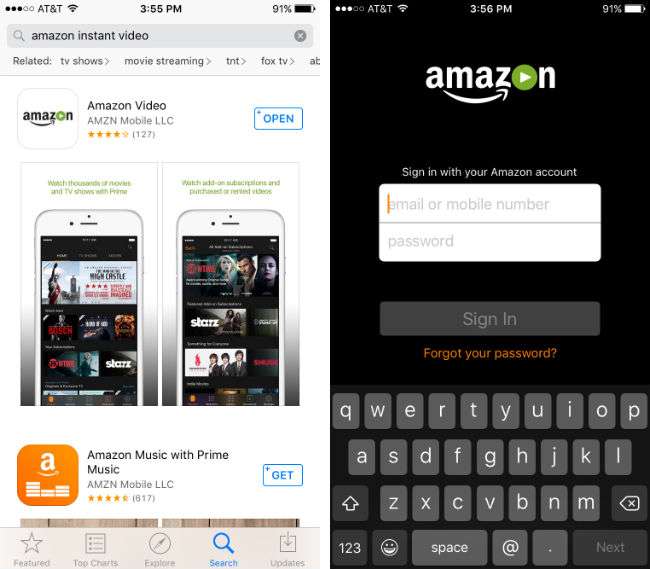 2.
Before downloading anything, you should head to Settings (the gear icon in the bottom right) and adjust your Download Settings. You can choose from Good, Better and Best. While no specs are offered for these settings, just be aware that the better quality you choose, the longer the download will take and the more storage it will use. A typical movie downloaded on Best should only take about 10 minutes on a decent Wi-Fi connection.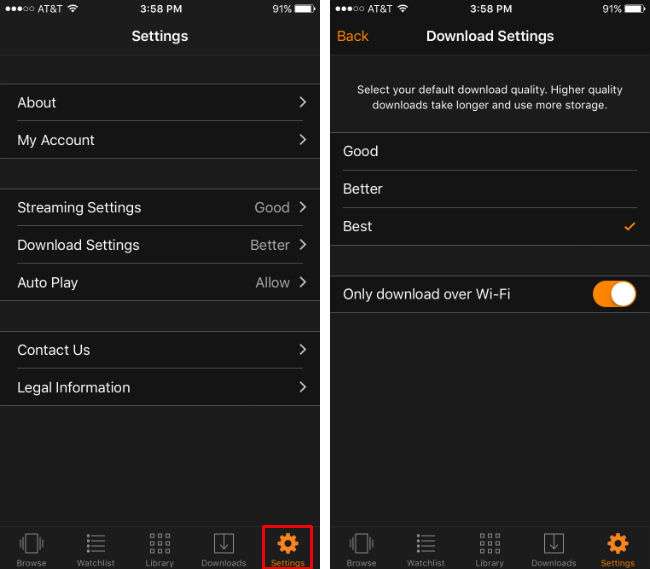 3. Now that your settings are in place, tap Browse in the bottom left, then choose TV Shows or Movies at the top. Use the Search function (magnifying glass icon in the upper right) to find your movie. Tap on the movie when it appears in the search results.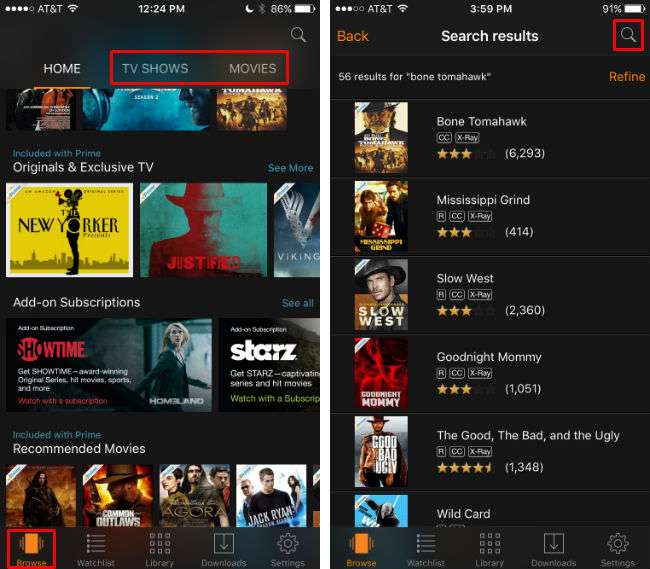 4. Now you will have options to start streaming the movie, add it to your watchlist, play the trailer or download it. Tap the Download option to begin downloading. Once the download starts you can pause it or cancel it with the Options button that appears next to the progress bar. Once it is finished downloading the progress bar will be replaced with a confirmation that the download is complete.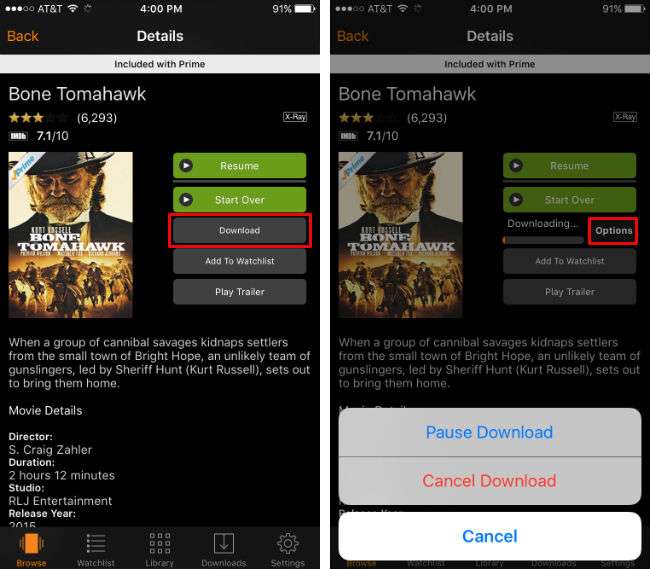 5. You can now watch the movie from this screen or, if you want to watch it later, you can find it in the "Downloads" section of the app. No Wi-Fi is required for viewing at this point.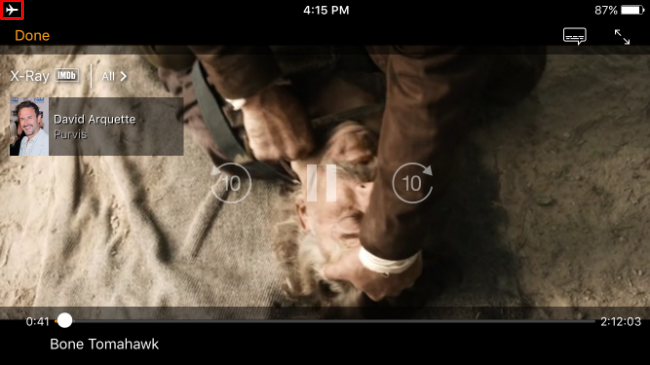 6. Downloading a TV Show is pretty much the same process, but it looks a little different. When looking at a list of episodes you will see a down arrow button to the left of the play button. Tap that to download an episode.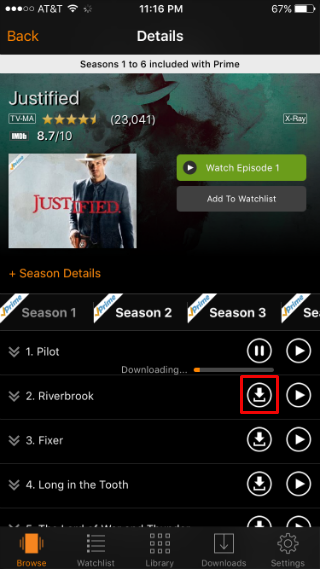 That's all there is to it. According to Amazon, "you'll typically have 15 to 30 days to begin watching the video after you download it and once you start watching it, you'll typically have 48 hours to finish watching it." You also won't be able to watch any downloads if you cancel your membership.
On another note, if you own an Apple TV, this is a great way to watch Amazon Prime content on your big screen - simply use Airplay and mirror your iPhone on your Apple TV.