Submitted by Frank Macey on
Finally, the official Google Calendar app has arrived on the iOS App Store. Users of Google Calendar for work or pleasure will enjoy the fact that Google has released its own take on calendar functionality for iPhone and iPad users. The app has a pleasant user interface and facilitates interaction with a Google Calendar account on iOS without complicating the process.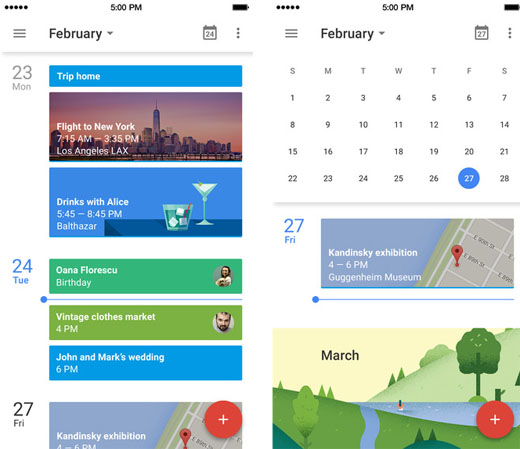 The native iOS app streamlines what was previously available only as a mobile website on the iPhone. Various third-party apps made it possible to view and interact with Google Calendar, but the official Calendar app found on Android devices was not available for Apple users until now. Google Calendar meshes with Exchange calendars as well, and plays nice with Gmail events. This means emailed event details can automatically be converted into calendar events.
The official Google Calendar app includes slick graphics and a useful three-day calendar view. Bright colors separate events, and new events can be added with one touch. From the app description:
- A new Schedule View - See your schedule at a glance with photos and maps of the places you're going.- Events from Gmail - Flight, hotel, concert, restaurant reservations and more are added to your calendar automatically.- Assists to fill in your calendar - You can quickly create events with smart suggestions for event titles, places and people.- Different ways to view your calendar - Speedily switch between viewing a single day to getting an overview of multiple days at once.- All your calendars in one, easy place - Google Calendar works with all calendars on your phone, including Exchange and iCloud.
Google Calendar 1.0.2 is available free on iTunes. The app requires iOS 7.0 or later along with 40.2 MB of free space.