Submitted by Fred Straker on
Hot on the heels of Apple's HBO Now announcement comes a new report claiming Apple TV hardware will be refreshed this summer. The television world has been buzzing since Apple made an exclusive deal with HBO to stream its HBO Now service on Apple TV. Apple simultaneously dropped the price on its set top box device to $69, which is a $30 savings over the standard price.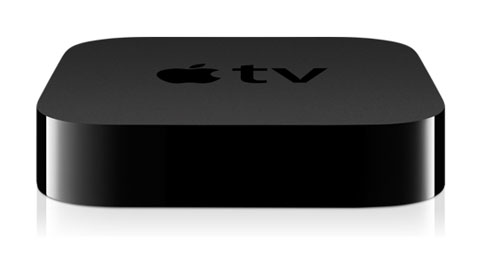 Pointing to verbiage on Apple's website stating that Apple TV is "starting at $69", John Paczkowski expects a more expensive version to be announced at WWDC. Besides updated hardware the new Apple TV would include an app store, which requires an SDK and developers to create apps for the device.
This would be the tip of the iceberg, as the modernized Apple TV will also include Siri for voice interaction and HomeKit connectivity to simplify home automation and other tasks. The device is expected to be thinner and more powerful, featuring the A8 processor in conjunction with more on-board storage for apps. A new remote control would round out the package.
What makes a new Apple TV on the horizon especially interesting is Apple's rumored streaming TV service. Apple is said to be in negotiations with content providers to deliver a 25-channel streaming TV service in September 2015. It's not entirely clear whether Macs and iOS devices will be able to view the service, or if it would be limited exclusively to Apple TV.
In any case, the current (third generation) Apple TV model was released three years ago in March 2012. Revision A launched in January 2013 with minor changes, and has been frozen in time ever since. If Paczkowski's sources are correct, Apple plans to make Apple TV much more than a "hobby" later this year.