Submitted by Frank Macey on
Judging from a recently awarded patent, Apple may have its sights set on a flexible version of the Lightning dock. Titled "Dock connector with compliance mechanism", the patent features a docking station for iOS devices that would allow the unit to pivot when plugged in.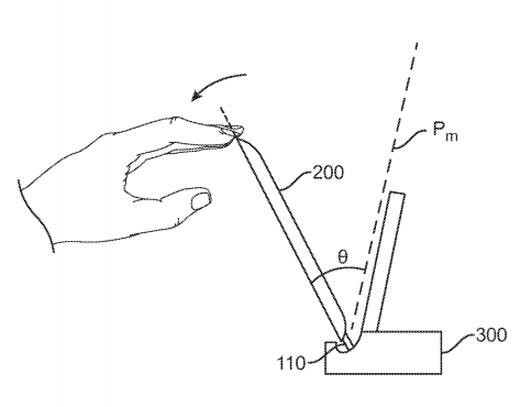 Think of it as MagSafe for the Lightning dock. Not only would pushing on a connected device simply roll, slide or pivot the mechanism to avoid damage, but the dock could be configured to return the connector to an upright position. Current dock-based Lightning connectors aren't known for their flexibility. Much like the previous 30-pin connector, male Lightning connectors are generally in a fixed position.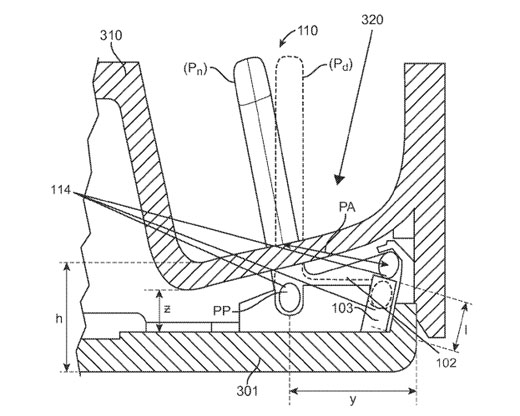 Plugging an iPhone, iPad or iPod touch into a dock base typically means the device remains stationary. With a compliance mechanism installed, the durability of the connector is improved, reducing the chance of damage by force. While the patent envisions several embodiments, here is one that explains in more detail:
This movement of the connector can absorb undesirable forces, thereby reducing a likelihood of the connector breaking from misuse. Examples of compliant movement include sliding, translation, flexures, rotation, sliding, rolling, pivoting and/or some combination thereof. For example, in some embodiments, if a mounted portable electronic device is manually pushed forward, the connector can rotate or pivot within the dock, thereby reducing the likelihood of breakage from such a push.
As usual, Apple could be developing such a dock for future production, or not.