Submitted by Sammy Snyder on
Warner Bros. is developing a movie based on the hit video game Five Nights at Freddy's, according to The Hollywood Reporter. Roy Lee of Vertigo Entertainment will produce along with Pride and Prejudice and Zombies author Seth Grahame-Smith and David Katzenberg of KatzSmith Productions. Lee is known for adapting the The Ring for U.S. audiences and he is also behind the upcoming Poltergeist remake hitting theaters on May 22.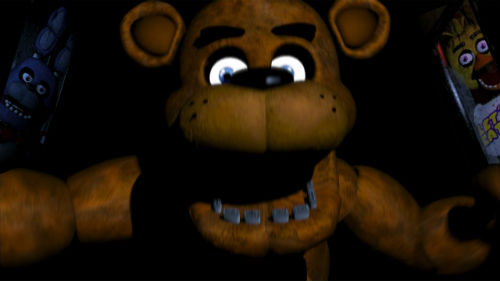 Five Nights at Freddy's is a popular video game featuring creepy animatronic creatures inspired by Chuck-E-Cheese. The game was created by Scott Cawthon and has launched two sequels. All three games have been huge hits on Steam and the Apple App Store.
The original Five Nights was released in 2014. The first game follows a newly hired night watchmen, Mike Schmidt, who must survive the night shift at Freddy Fazbear's Pizza. The sequels continue the story of the cuddly animal band who like to lurk around in the dark and scare people to death.
Grahame-Smith told THR that he is looking forward to "working with Scott to make an insane, terrifying and weirdly adorable movie."
The
Five Nights at Freddy's
script is currently being written. It is unknown if the film will only follow the first game or if it will incorporate story elements from all three titles.
You can read all of our Five Nights at Freddy's coverage here.