iOS 14
Apple has updated the Messages spam filter with three categories: All Messages, Known Senders and Unknown Senders. You can access your message filters from the Messages app simply by tapping Filters option, located in the upper left hand corner of the app. Just tap one of the three categories to view the messages you received from known senders in your Contacts or senders you do not have listed on your device.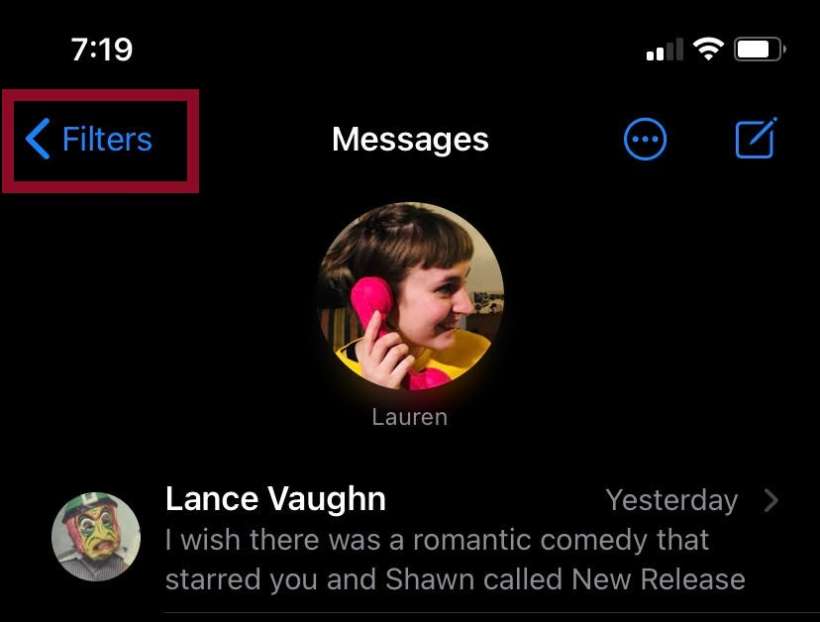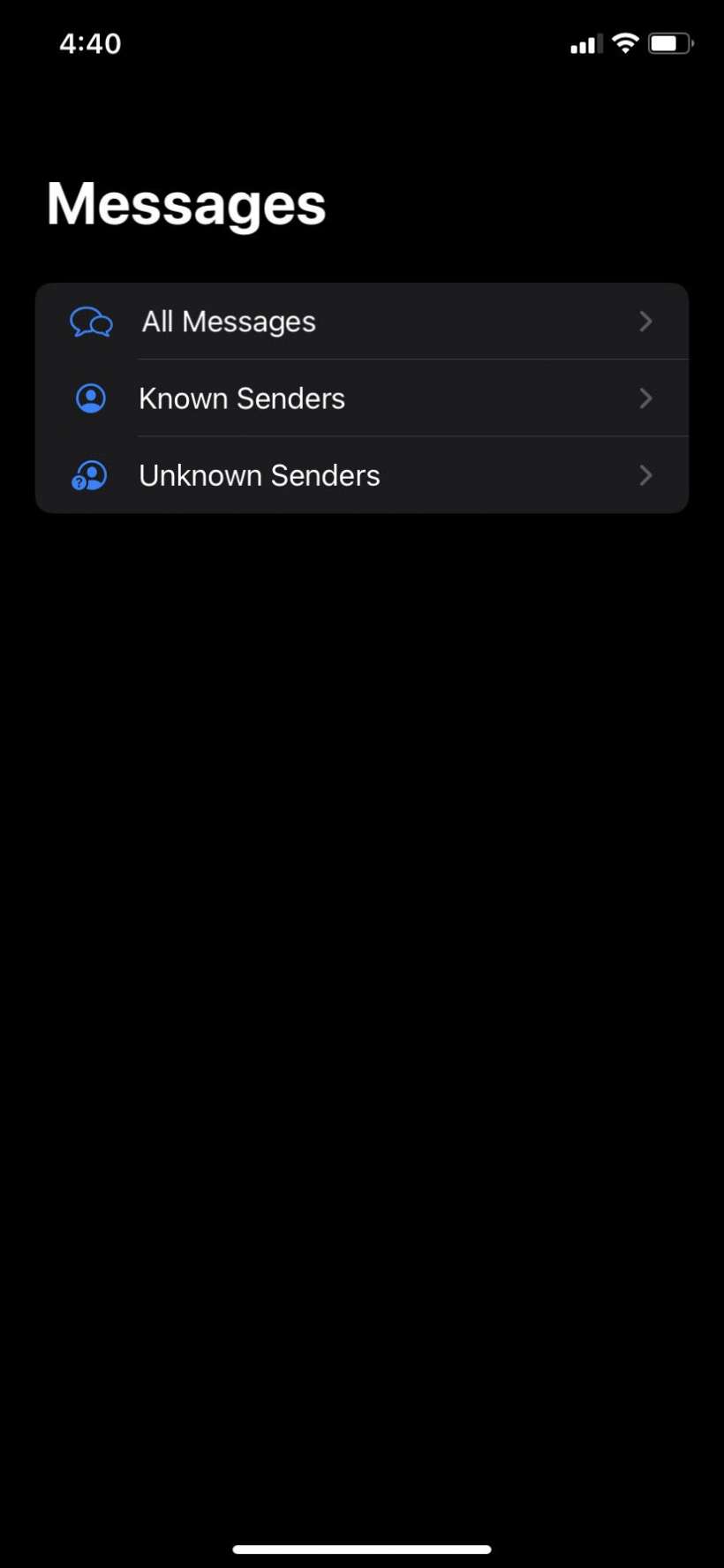 iOS 8.3
Apple has added a spam filter to the Messages app in iOS 8.3. You can turn on the filter by going to Settings > Messages, then tapping the "Filter Unknown Senders" slider.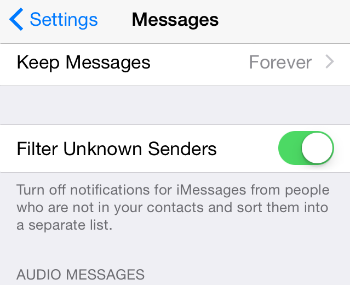 Your Messages app will now have two columns:
Contacts & SMS
and
Unknown Senders
. All messages sent from people who are not listed in your contacts will be added to the Unknown Senders list.

You can view all the filtered messages by simply tapping the Unknown Senders tab. From here you can either block a phone number, add a phone number to your contacts, or tap the Report Junk button under the message to delete it.