Submitted by Bob Bhatnagar on
The iOS 8.4 jailbreak has arrived. Just hours after the launch of Apple Music the PP jailbreak tool has been updated to version 2.3.0. The latest PP jailbreaks devices running iOS 8.1.3-8.4. This news comes hot on the heels of last week's iOS 8.3 jailbreak from TaiG team. While the PP tool is currently Windows-only, previous releases from PP have supported OS X. Those with jailbroken devices can now update to iOS 8.4 without losing their tweaks and customizations.
UPDATE: The PP jailbreak tool (PPGhost) should be avoided due to potential problems with the software. Jailbreaking iOS 8.4 with TaiG 2 is stable and recommended.
iPhone, iPad and iPod touch owners looking to jailbreak can click here for complete instructions on jailbreaking iOS 8.3 or 8.4 with TaiG 2.
Previously, it was unclear whether or not updating to iOS 8.4 would mean the end of jailbreaking opportunities. The most talked about new feature of iOS 8.4 is Apple Music, which brings a completely new listening experience to the stock Music app on iOS devices. Apple even plans to expand the music subscription service to Android devices in the fall.
In the meantime, iOS users can
click here to download the latest PP jailbreak tool
.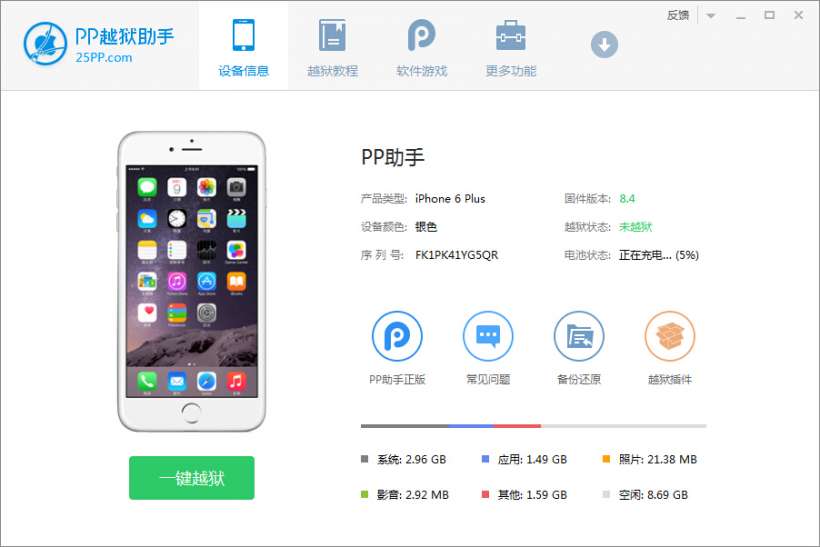 According to the official PP jailbreak tool release notes, version 2.3.0 is the first software to support iOS 8.4:
Version: v2.3.0 Date updated: 2015-07-01

1. Update PP jailbreak tool, the first to support iOS8.4 perfect escape;
2. Lift iOS8.1.3 ~ 8.3 jailbreak stability;
3. Fixed iOS8.2 devices can not escape the question;
4. Compatible iOS8.1.3 ~ 8.4 jailbreak the device file management.
The release includes several bug fixes for stability, and supports jailbreaking iOS 8.1.3 through iOS 8.4 on all compatible devices.