Submitted by Frank Macey on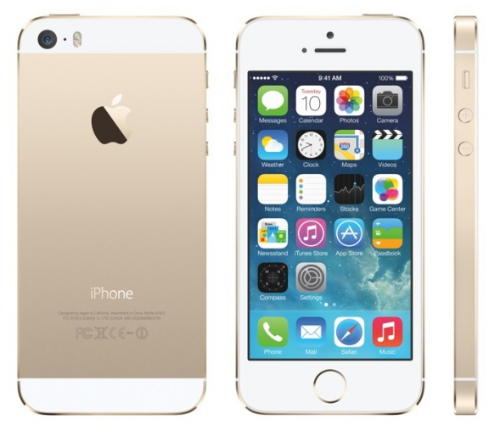 Next generation iPhone rumors are already flying, with heavy-hitting analysts starting to weigh in with their own research. As MacRumors reports, Ming-Chi Kuo at KGI securities expects Apple to release an updated 4-inch iPhone sometime in the first half of next year. This release schedule would be a departure for Apple, since the company has typically launched new iPhone models only once per year. Summer updates were replaced by fall product launches in recent years, with the iPhone 7 expected to debut in fall 2016.
When it comes to the rumored 4-inch iPhone, the chassis could be based on the current iPhone 5s or the metal iPhone 6. Kuo believes the metal case will surround revised hardware, such as the A9 processor. Releasing a new 4-inch model for sale would keep three iPhone screen sizes on the books, 5.5-inches for the Plus, 4.7-inches for the iPhone 6s and iPhone 7, and lastly the 4-inch display.
It's possible Apple will stick with the naming convention it has used, and dub the new 4-inch iPhone the iPhone 6c. Kuo notes that the iPhone 6c would not include 3D Touch, reserving this feature for the larger, more expensive models. Demand for the more compact display means that Apple could sell up to 30 million iPhone 6c units manufactured by Foxconn through December 2016.
A spring product launch for the iPhone 6c would come roughly six months ahead of the much-anticipated iPhone 7 launch in September. Currently the only 4-inch iPhone, the iPhone 5s packs an A7 processor inside a metal chassis with Touch ID. The iPhone 5c, which is no longer available, had a plastic exterior and A6 hardware similar to the earlier model iPhone 5.
With a 4-inch Retina display and no 3D Touch, an iPhone 6c update could be the thinnest, lightest iPhone to utilize the A9 system on chip.