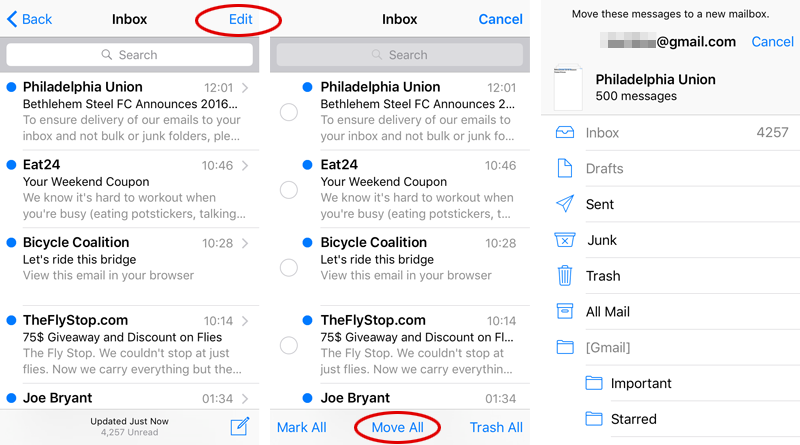 Organizing folders in the stock Mail app on the iPhone, iPad, or iPod touch can take time. One thing that can be done quickly is moving all messages within a particular folder or Inbox to another location. To move all iOS Mail messages from one folder to new place follow these steps:
1. Navigate to the email account and Inbox or folder where you wish to move messages.
2. Select Edit from the upper right corner.
3. Select Move All.
4. Confirm by tapping the destination folder from the list.
Everything will immediately be moved to the new folder on your active Mail account. The selected folder or Inbox will be empty after the messages are moved.