Submitted by Anders Batten on
Yahoo is celebrating Yahoo Mail's sweet 16 by giving the service a complete makeover. The updated mail client now allows users to view email threads as conversations, and offers the ability to collapse the left-hand toolbar for more room on smaller displays. Features like disposable email addresses, enhanced filters and automatic message forwarding are now available to everyone, instead of just Mail Plus customers.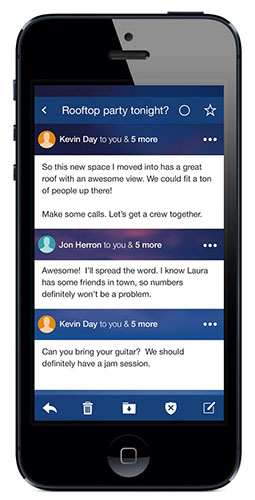 Yahoo is also giving all users up to 1TB of free storage, and is introducing new themes with curated Flickr photos to "dress up your inbox." Users selected themes will apply across all devices such as your browser, smartphone or tablet.
Yahoo Mail version 2.0 is now available for iOS devices on the App Store for free. The browser version is currently available in the US, Canada, UK, Philippines, Malaysia, India, Ireland, New Zealand and South Africa with more countries to follow soon.