Submitted by Fred Straker on
iPhone owners may notice their storage space on iCloud is filling up as mail, app data, backups and more accumulate. Whether your iCloud account is free (5 GB) or maxed out at a terabyte ($9.99 per month), it makes sense to keep unnecessary files to a minimum to maximize available space. Managing iCloud directly from the iPhone, iPad or iPod touch can clear out junk and old files to free up space.
Here are three ways to delete files stored in iCloud:
App Data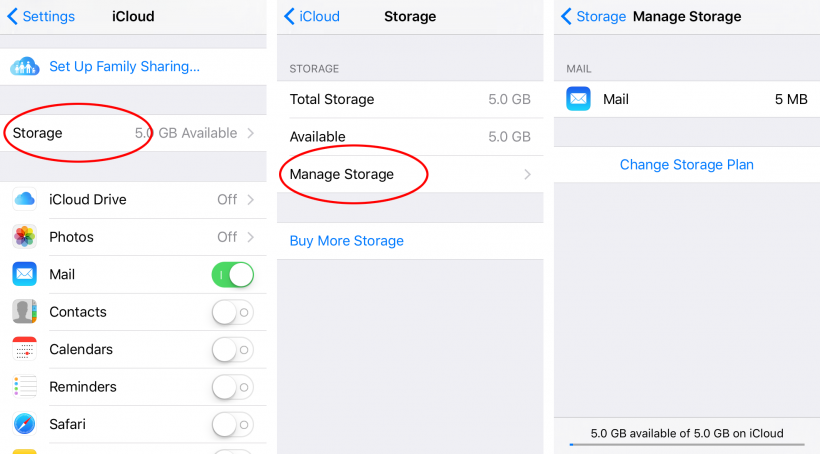 1. Navigate to Settings -> iCloud -> Storage -> Manage Storage
2. Select Show All under Documents & Data
3.
Choose an app to delete its data and files
4. Touch Edit -> Delete All -> Delete All
All of the data and files associated with the selected app will be removed from iCloud, freeing up storage space. This change will remove the files across all devices linked to the iCloud account, and once deleted the process cannot be undone.
iCloud Drive
1. Launch iCloud Drive from the iOS home screen
2. Touch Select and choose files to delete
3. Touch Delete and confirm to remove selected files
iCloud Drive files that are deleted in this manner will be removed across all devices set up to use the same iCloud account. Files can be recovered at iCloud.com within 30 days before they are permanently deleted.
iCloud Photo Library
On devices with iCloud Photo Library enabled, photos can take up a significant amount of storage. Under Settings -> Photos & Camera, check to see if My Photo Stream and iCloud Photo Library are enabled. If so, deleting pictures and videos from albums in the Photos app can free up space on iCloud.
Remember to delete all photos in the Recently Deleted album to immediately free up space. Just like other file types, photos that are removed from iCloud will disappear on all linked devices and computers.