iCloud Drive is Apple's cloud storage service, similar to Google Drive and Dropbox. If you have an Apple ID then you automatically have iCloud Drive and 5 free GB of storage, upgradable to higher amounts. It is a pretty handy service to use on your iPhone or iPad to save email attachments and other files to, making them instantly accessible on any other device that you log into your iCloud Drive from. If you haven't done so already, you should make your iCloud Drive accessible by adding its icon to your iPhone's Home Screen. Once you are using it you will want to create folders and be able to move files around which, while straightforward on a desktop, may not be so obvious on your iPhone/iPad. Here's how to do it:
Creating new folders
1. Open up iCloud Drive from your Home Screen.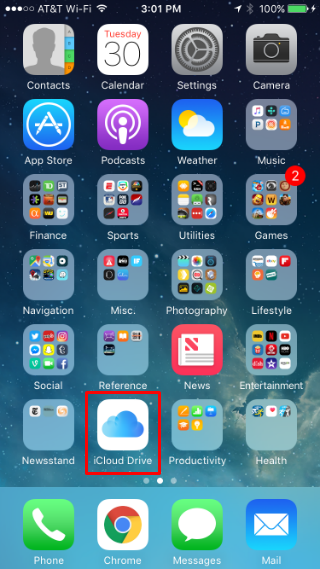 2.
Tap the "Select" button in the top right corner.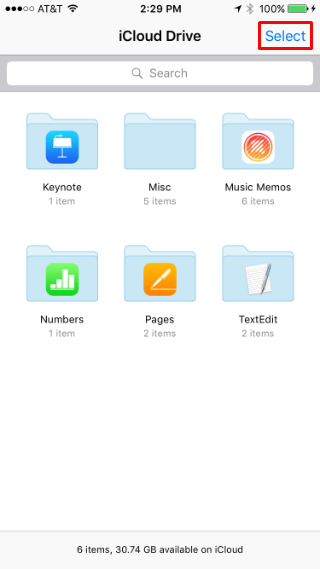 3. Tap "New Folder" in the bottom left.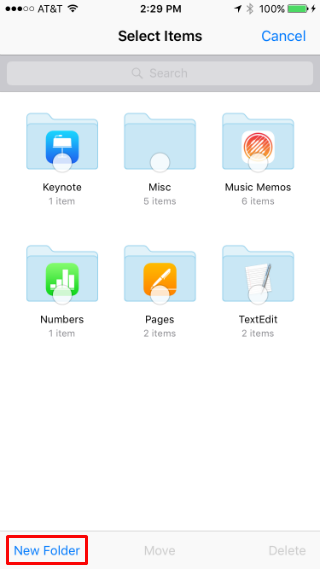 4. Enter a name for the folder and tap "Create." You now have a new folder.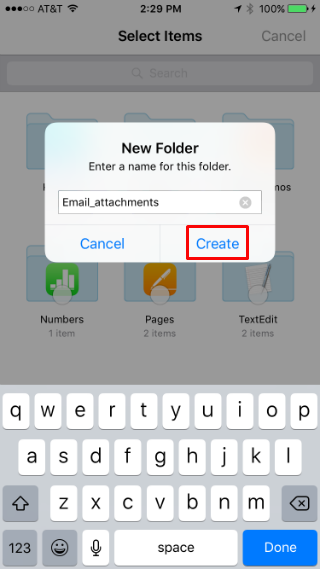 Moving files
1. To move a file from one folder to another, tap on the "Select" button in the top right, then tap on the file. When it is selected you will see a check mark on a blue circle on the file.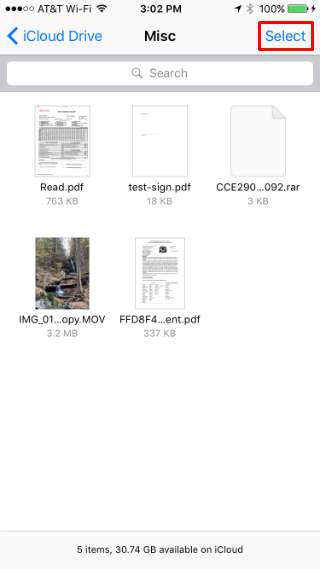 2. Now tap on "Move" in the bottom center.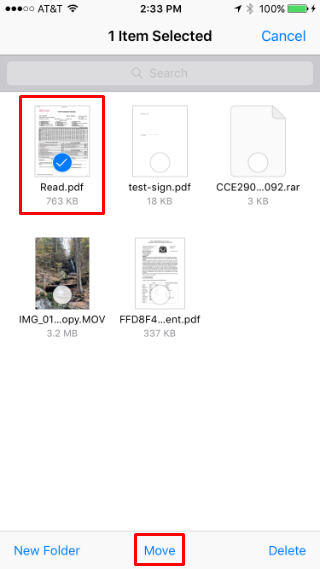 3. A list of available folders will come up, tap the one you want and your file will be moved to it.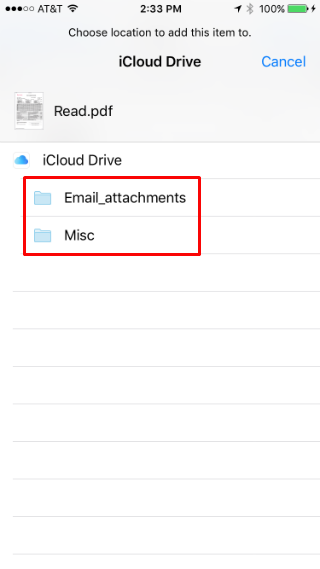 That's all there is to it. See here for instructions on how to save email attachments directly to your iCloud Drive.