One of the nice new features of iOS 9 is that your iPhone will automatically download the latest iOS updates without interfering with anything else you're doing. Then it will ask you politely if you'd like to install it. But what if you're busy? It'll ask again. And again, and again, incessantly until you allow it to install it. What if you want it to stop? Is there a way to turn off update remidners and just wait until you are ready?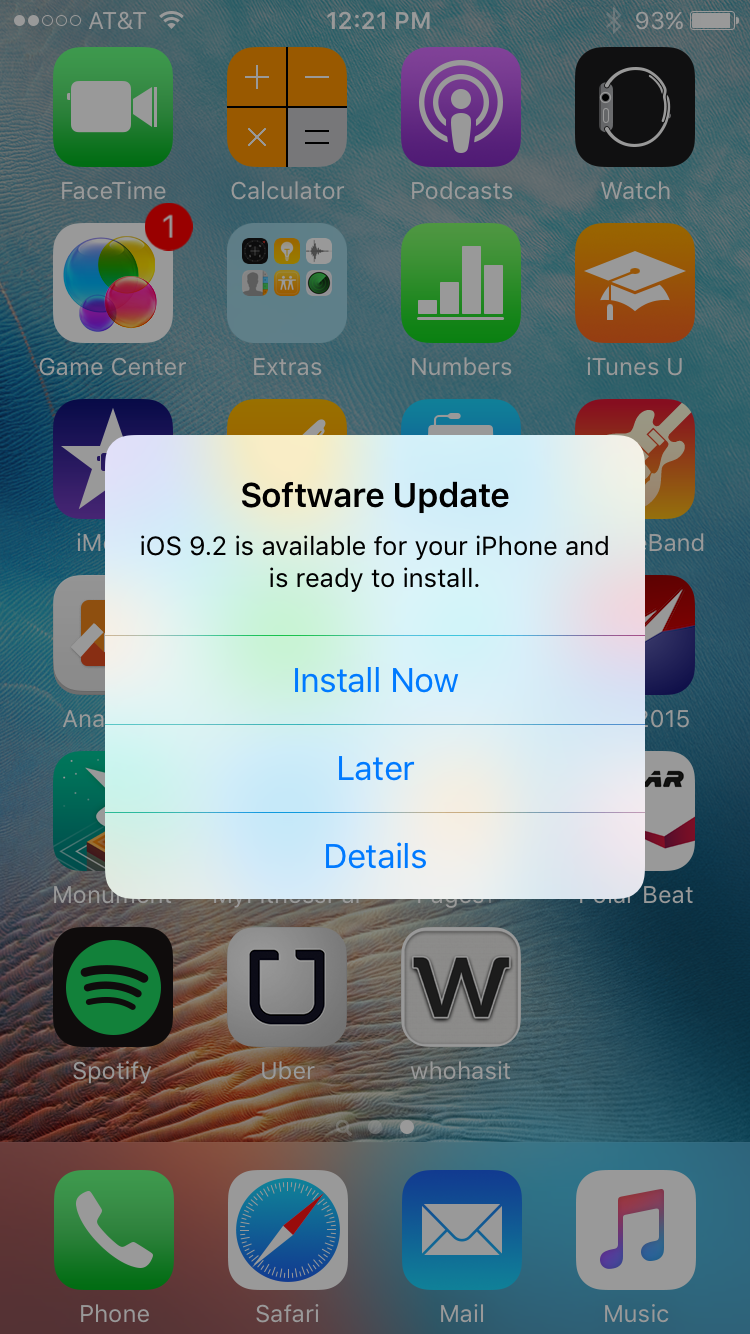 Thankfully, yes. The answer isn't clearly spelled out anywhere, but is relatively simple. Unfortunately, if you're not ready to update, stopping iOS from constantly asking you to install the update means removing it from your phone. But don't worry, when you are ready, the download is usually fairly quick and painless.
To stop the nagging requests to install the update, do the following.
Go into the Settings app.

Go to General > Storage & iCloud Usage

Go to Manage Storage (under "Storage" not "iCloud")

Select the downloaded iOS update (i.e. iOS 9.2) in the list

Select Delete Update