Submitted by Bob Bhatnagar on
Some iOS users have great app ideas, but maybe they're just not very good at programming. Apple could be seeking to broaden app development opportunities to people without typical developer skills if a patent revealed by AppleInsider means anything.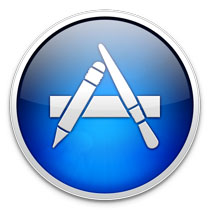 Apple has already released the iBooks Author software package to help streamline the process of publishing ebooks. Although there are already services that help build iOS apps, nothing would compare to a software package from Apple dedicated to the process. Drawings from the patent application show a variety of graphic interfaces that could be used to make apps.
The design of the "Content Configuration for Device Platforms" patent's GUI looks much like the interface for Apple's current iAd production tool. Dragging and clicking app elements into their proper places would be a completely WYSIWYG method for app authoring. One key of the software is the ability to export your app to multiple mobile devices in one swoop, without having to actually make the app more than once.
Animations and actions can be controlled using a timeline axis, and for advanced developers dropping down to manually edit the code would remain an option. An authoring tool could presumably speed up many tedious parts of iOS application design and production. According to AppleInsider, Apple would target the authoring tools towards small businesses looking to have a mobile presence, among others.