Submitted by Bob Bhatnagar on
Sometimes the iPhone home button stops working properly. The iPhone operating system is heavily dependent on the home button for several features and functions, and when it ceases to be responsive this can really slow you down. There are several reasons why the home button might not register a press, these can be both hardware and software issues.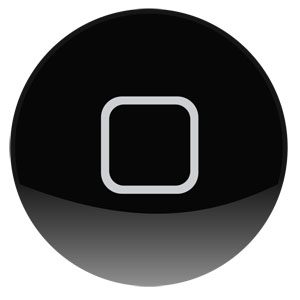 The most common problems with the iPhone home button are when pressing the button does nothing, or a double-click only registers a single click. Delays can also happen between presses and action. Luckily there is a quick fix that will calibrate your iPhone home button you can try first. This trick can fix an unresponsive home button thanks to a software reset. To reset a sluggish home button perform the following steps on your device:
1. Open an app that came with the iPhone, such as Calculator or Weather.
2. Hold down the power button on top of the iPhone until "slide to power off" appears.
3. Let go of the power button and press and hold the home button.
4. The power off message will disappear and the app will close.
5. Your iPhone home button is now recalibrated.
You should notice an improvement in the response of the iPhone home button after performing the calibration trick. Should this fail to make a difference, there could be something more serious going on. This might require a trip to the Apple store, however there are still some things you can try. Before they confirm a hardware issue such as a bad switch or a physical problem such as dirt or water intruding on the button, Apple will ask if you've restored the iPhone.
To make sure the home button problems aren't software related try a
forced reboot of your iPhone
. Should this fail, then
use iTunes to perform a complete restore
.