Submitted by Thomas Estilow on
Last chance people! The WWDC keynote speech is tomorrow, but that hasn't stopped more spy photos from leaking out. This blurry image from iSpazio shows the iPhone in an active iChat videoconference.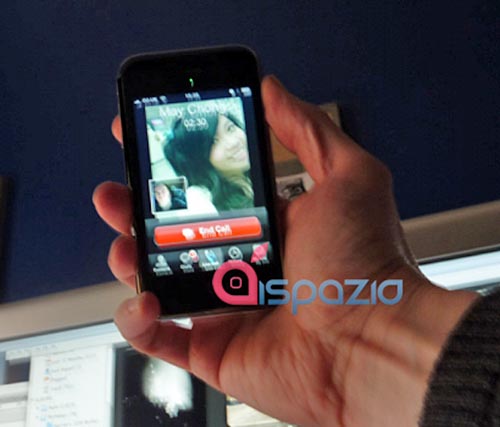 We see a dark bezel and green light matching some other spy photos that have been released. The quality of the image is poor... this wouldn't be a difficult image to fake. Is it a requirement that "leaked" photos are always out of focus or motion-blurred?
It is interesting that the alleged iChat session is happening over Wi-Fi... not a cellular network.
The next set of images also seem to match others we've seen lately. These are from French website nowhereelse.fr. The green light indicating a front-facing camera isn't lit, but it looks like the light is there. Also we see the Apple audio recording app on the home screen.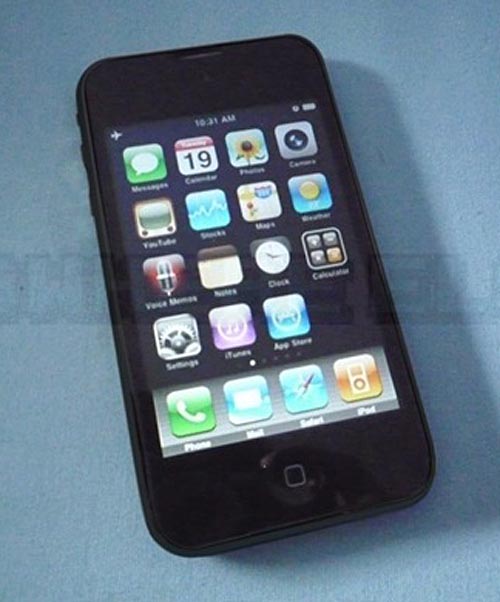 The SMS icon seems to have lost the lettering and is just a blank word bubble. Instead of "Text" the words underneath the icon appears to read "Messages". No sign of any video apps.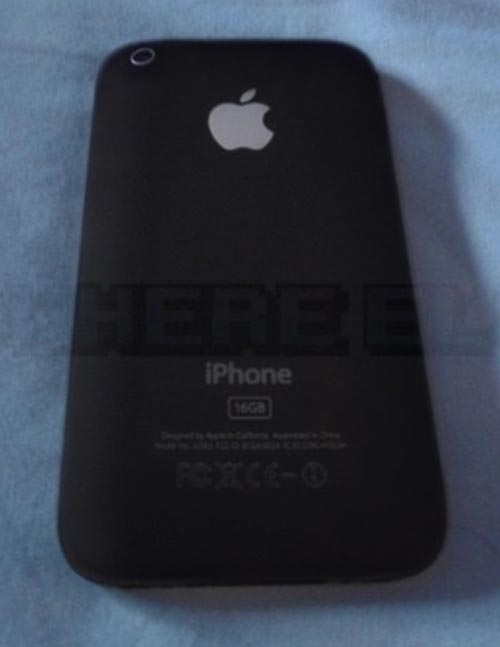 No surprises on the back. Looks like a matte finish as we've seen in some of the earliest iPhone 3.0 spy photos. No light up Apple logo. My battery is thankful.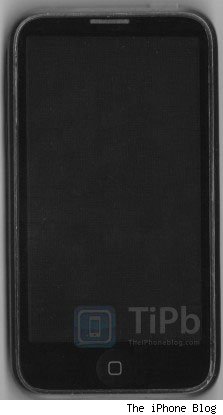 Finally what could be a total fake. Who knows... but other mockups (oops, I meant leaked photos) have also shown a larger screen with a 16:9 aspect ratio appropriate for HD video.
WWDC! Tomorrow! It'll be nice when this rumor mill grinds to a halt, then everyone can get back to the business of criticizing Apple for not implementing the rumors.