Submitted by Thomas Estilow on
Car sharing using your iPhone has never been easier. The free Zipcar iPhone application has a multitude of features that make finding and renting a car incredibly convenient. There's even a virtual key fob.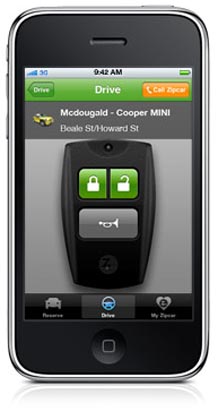 Yes, you can lock and unlock the car and even set off the panic alarm using your iPhone. All you need to do first is scan your Zipcard when the car reservation begins.