Submitted by Thomas Estilow on
Last chance people! The WWDC keynote speech is tomorrow, but that hasn't stopped more spy photos from leaking out. This blurry image from iSpazio shows the iPhone in an active iChat videoconference.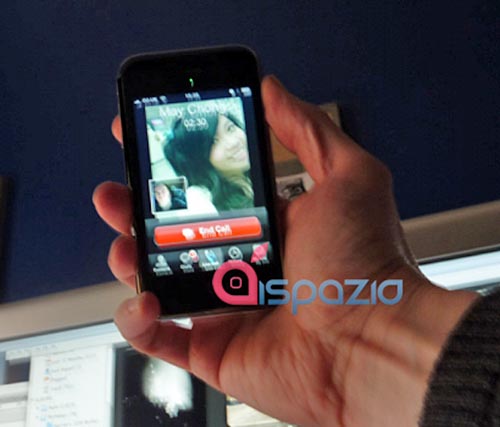 We see a dark bezel and green light matching some other spy photos that have been released. The quality of the image is poor... this wouldn't be a difficult image to fake. Is it a requirement that "leaked" photos are always out of focus or motion-blurred?