Submitted by Bob Bhatnagar on
This one could be the real deal. We've seen many photos of the next generation iPhone crop up over the past few weeks. Many of the images are elaborate mockups, while others seem to match some of the other rumors circulating.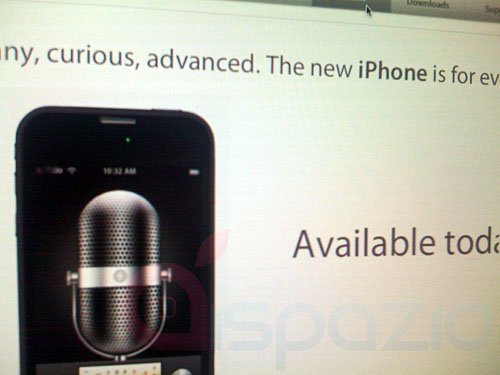 This photo has been leaked to iSpazio and looks to further corroborate reports of a front-facing camera. They claim the photo was taken of a computer screen within the Apple campus in Cupertino.
The image shows what appears to be an unpublished page designed for the Apple website. The text reads "...curious, advanced. The new iPhone is for everyone... Available today." Some reports have indicated that Apple may release the iPhone Video as early as this Monday to compete with the Palm Pre release today.
The enhanced image below clearly shows a speaker that has been moved upwards, and a green LED light above the display screen. This matches previously seen images of a dark bezel, and the green light looks just like the built in webcams on Apple's computers.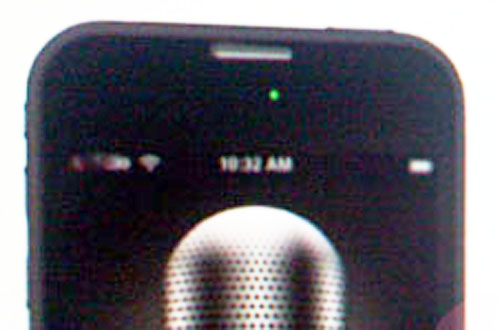 A forward-facing camera could be used to record videos of the user, or even for live mobile videoconferencing with Apple's iChat software. Previously
leaked images from an unpublished AT&T website
have shown an entry on "How to Use Video Conferencing (iChat)" under the "Most Popular" heading, and an entry in the same section on "How to Setup Internet Tethering."
Only two more days left until the WWDC keynote speech. Leak your own spy photos of the iPhone V3 before it's too late.