The iPhone SE is Apple's replacement of the iPhone 5s for people who prefer smaller smartphones. Apple sold over 30 million iPhone 5s models last year, making the 4-inch model a popular choice among Apple's customers. The iPhone SE includes a lot of the latest features found on both the iPhone 6s and 6s Plus, but it does not include 3D Touch. It also has a lower resolution Retina display (1136x640 at 326 ppi) due to its smaller 4-inch design.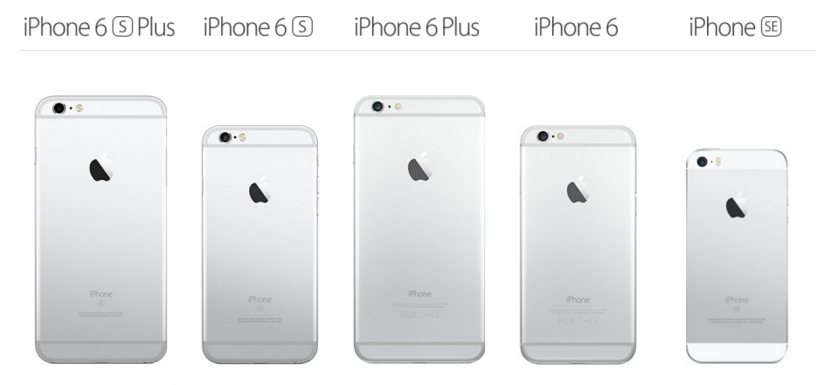 The iPhone SE is powered by the same A9 and M9 chips as the iPhone 6s models, and it is equipped with a similar 12MP iSight camera with all the latest Apple camera technology. The only difference between cameras is that the iPhone 6s Plus comes with optical image stabilization, and the iPhone SE does not. All three phones are capable of recording 4K video , and can all three can snap 63-megapixel panoramas. The iPhone SE also supports Live Photos, Apple Pay, and always-on-Siri.
The iPhone SE is only available in 16GB and 64GB capacities, while the iPhone 6s models are both offered in 128GB models. This is a bummer if you are looking forward to shooting a lot of 4K video. The iPhone SE also doesn't ship with a Barometer, like the other iPhone 6 and 6s models.
The biggest difference between the iPhone SE and Apple's latest flagship models is size. The iPhone SE is a great, powerful device if you're looking for something smaller than 4.8-inches.