Submitted by Bob Bhatnagar on
iPhone jailbreak news has not been very exciting lately, with developers seemingly on hold for the release of iOS 10 this fall. One exception to this rule is TweakWiz, who has recently launched the iOS Personal Assistant. The jailbreak tweak, for iOS 8 or iOS 9 devices, is billed as the "greatest iOS productivity tweak of all time." Titled PersonalAssistant in Cydia, the mod is actually seven different features in one mega package.
Each of the sections can be previewed at the official iOS Personal Assistant website. Once installed, the lock screen changes, making your iPhone practically a new device. Each of the 7 major features has its own deep configuration settings for full customization.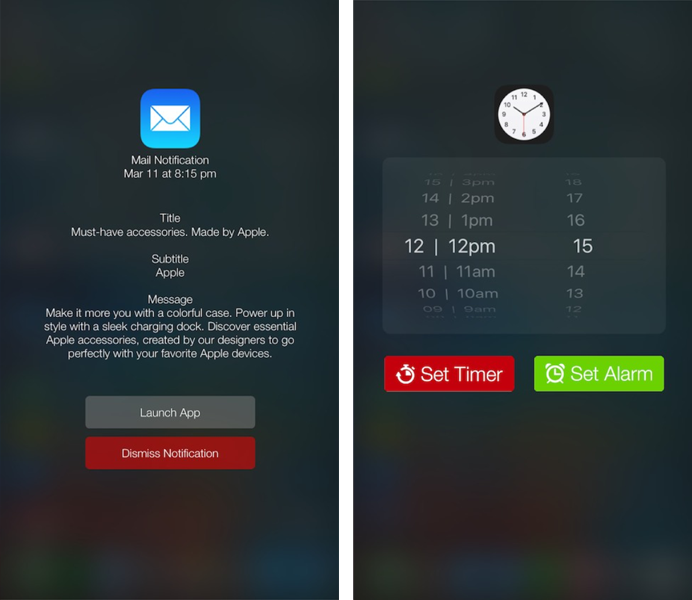 The sections include:
- Horlogium (Clock, Alarm and Timers)
- Forecast (Weather Overview)
- Boltix (Battery Management)
- Auxilium (Events, To-Do's and Calendar)
- Phalanx (Organized Notifications)
- Acutus (Favorite and Recent Apps)
- Symphonia (Elegant Music Player)
One quick glance at the lock screen delivers important information organized by app. Almost everything including the clock, battery, weather preview and other sections respond to a simple tap. With so much interactive control at your fingertips, the lock screen becomes productivity central. For anyone who remembers the heyday of
IntelliScreen
, PersonalAssistant ushers in a new generation of lock screen mods.
PersonalAssistant is $4.99 on the Cydia app store. To start customizing iOS, click here for instructions on how to jailbreak iOS 9 with Pangu. Find out how to purchase and install Cydia tweaks with this guide.
Don't forget to follow iPhoneFAQ on Twitter and connect with us on Facebook for the latest jailbreak tweaks and news.