Submitted by Bob Bhatnagar on
One of the key jailbreak tweaks since iOS 5 has been IntelliScreenX. Calling it a tweak is actually an understatement considering how profoundly it expands the functionality of the lock screen and Notification Center. Developer Intelliborn has released iOS 7.1.x support for those jailbreaking the latest version of iOS with Pangu.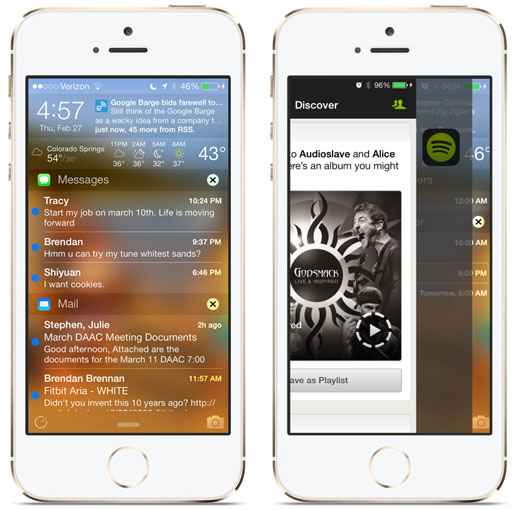 This is great news for anyone interested in seeing what Intelliborn calls "The reason to jailbreak iOS 7". A three-day free trial means new users can try it out before they drop any cash on Cydia. Discounts on the $9.99 purchase price are available for users who have previously bought the tweak.