Submitted by Frank Macey on
IntelliscreenX has arrived to improve iOS 5 Notification Center and add access to notifications, widgets, emails and more directly from the lock screen. Intelliborn has launched the app in a public beta phase with a free trial. When the final version is released the software package will cost $9.99.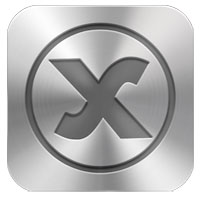 Those upgrading to IntelliscreenX from a previous version will only pay $7.99, and if you've purchased Intelliscreen after 9/20 you get the upgrade for free. Intelliscreen is routinely cited as one of the big reasons to jailbreak your iPhone, because it puts important information at your fingertips right from the lock screen.
IntelliscreenX takes the concept one step further and is completely integrated into iOS 5 Notification Center. This software package adds all of the features you wish Notification Center had from the start, and adds access to notifications and more from the iPhone lock screen. We initially explored IntelliscreenX in a feature last week. Not only are standard notifications available from the lock screen, but Twitter, Facebook and RSS feeds can be viewed immediately. Mail can be read without entering the Mail app and the whole interface is made of slick translucent panels overlaying the lock screen.
Access to IntelliscreenX can be configured using Activator and there's an extensive Settings area to customize the behavior of the app. Besides integrating standard Notification Center widgets, IntelliscreenX even adds some control buttons including Airplane Mode, Bluetooth, Wi-FI, 3G Data, Rotation Lock and Respring toggles. These avoid having to navigate through Settings to turn on or off a single feature. To install the beta version of IntelliscreenX for free, follow these instructions:
1. Open the Cydia app store
2. Navigate to Manage -> Sources and add
http://intelliborn.com/isxbeta
3. Go to Changes and install IntelliScreenX
4. Respring
IntelliscreenX can be configured to open with a downward swipe from the status bar on the lock screen, just as the stock Notification Center operates from the home screen. Swiping left and right accesses email messages, Twitter, Facebook and more. Have fun testing out IntelliscreenX until the official release comes out. This tweak is well worth the $9.99 to increase the functionality of your iPhone.