Submitted by Frank Macey on
Many jailbreak fans are anxiously awaiting the release of Intelliborn's flagship lock screen tweak for iOS 7. The developer has teased that Intelliscreen X 7 will be worth the wait, and has now launched a preview video and screenshots of what's to come.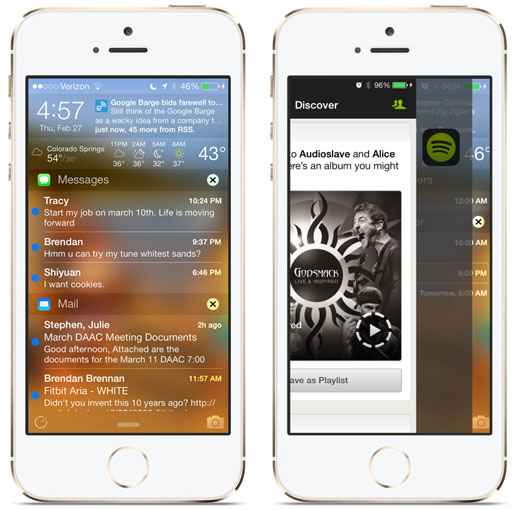 Intelliscreen has been around for some time, with previous versions integrating flawlessly into the iPhone notification center and lock screen. The tweak is on a short list of reasons to jailbreak iOS, and has been featured as a must-have jailbreak tweak on iOS 6.
The preview video below from Intelliborn showcases some of the key features of IntelliScreenX 7. A completely new iOS 7 user interface provides email, messages, calls, Facebook, Twitter and RSS information at a glance. In addition to Messages+ and Slide integration, apps can be whitelisted to skip passcode access where sensitive information is not at risk.
IntelliScreenX 7 will bring the same powerful lock screen and Notification Center functionality seen since 2011 to iOS 7 jailbreakers. The previous version of IntelliScreen was available at $4.99 for existing users to upgrade, with new users paying $9.99. Look for Intelliborn to release the beta version of IntelliScreenX 7 soon.