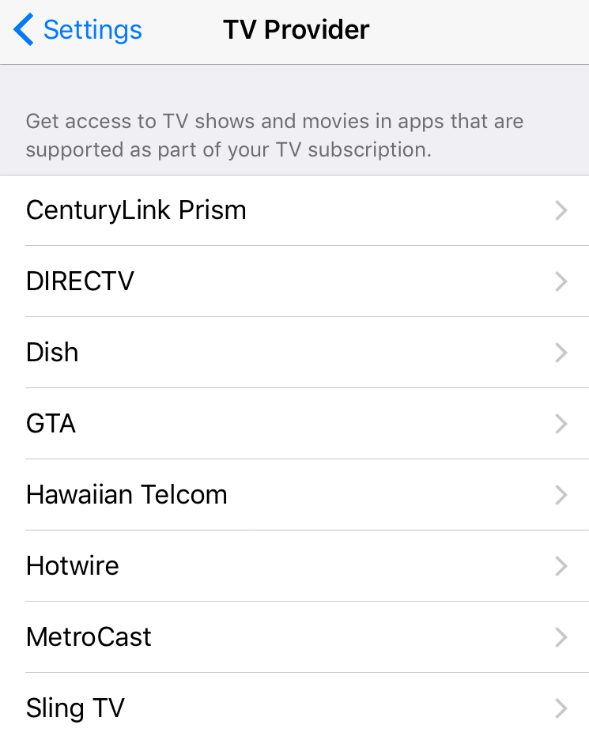 iOS 10.2 includes a Single Sign-On feature which allows pay-TV users to sign-in to specific apps just once across all their Apple devices. iOS users can sign-in to their cable or digital TV provider by navigating to Settings > TV Provider on their iPhone or iPad. As of right now (iOS 10.2 beta 5) the list only includes: CantruyLink Prism, DIRECTV, Dish, GTA, Hawaiian Telcom, Hotwire, MetroCast and Sling TV. While it is safe to assume Apple plans to add more providers in the future, one major cable company has opted not to support Apple's SSO feature.
Comcast told FierceCable it is working with "tech companies Adobe and Synacor, and industry group CTAM, to develop a universal authentication scheme."
"We have made great progress and expect to enable SSO next year,"
a Comcast rep told FierceCable.
"We are focused on helping create an open standard that is platform agnostic and easily adoptable, and will continue to share our best practices with the industry through CTAM and the OATC (Open Authentication Technology Committee)."
This means at this time you are not able to add Comcast as your TV Provider through the Settings app on your iOS device.