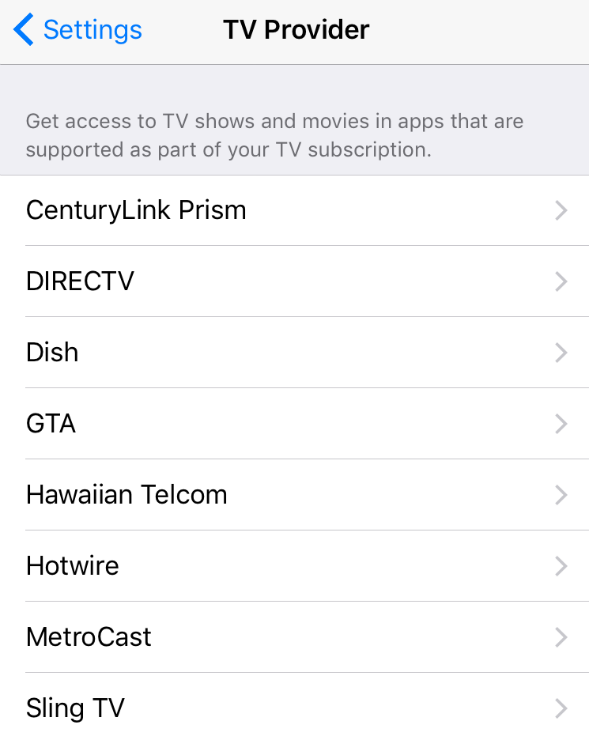 Apple's Single Sign-On feature allows iOS and Apple TV users to sign in to individual entertainment apps only once across multiple devices. For example, users can authenticate their Dish subscription through the TV Provider section of the Settings app on their iPhone, then access any Dish supported apps on any other Apple devices that share the same Apple ID. The only downfall of Apple's Single Sign-On feature is that individual providers need to support the service, and at this time several major companies, such as Comcast, FIOS and even COX, have not come aboard.
As or right now (iOS 10.2 beta 5) only 8 providers support Apple's SSO feature. They include: CantruyLink Prism, DIRECTV, Dish, GTA, Hawaiian Telcom, Hotwire, MetroCast and Sling TV.
You can authenticate your credentials for any of these services by navigating to Settings > TV Provider on any iOS device running iOS 10.2 or later, or your Apple TV running tvOS 10.1 or later. Some of the provider holdouts, such as Comcast, may release their own SSO option in the future.