Safari keeps a detailed history of my web browsing activity, how do I delete it?
If you don't want anybody possibly seeing what websites you've been visiting on Safari, you can easily erase your browsing history either as a whole or by individual item. To do so, open up Safari and tap on the bookmarks icon. From the bookmarks tab tap on History.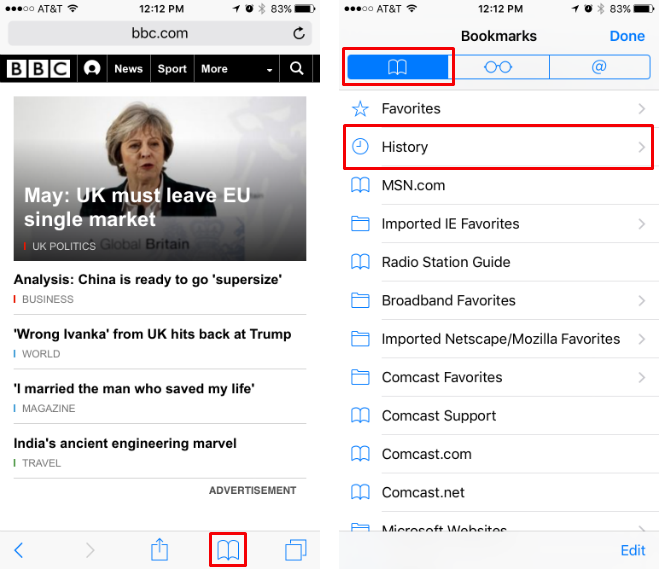 Now you can clear it all by tapping on "Clear" in the bottom right, or swipe left on individual items to reveal a Delete button.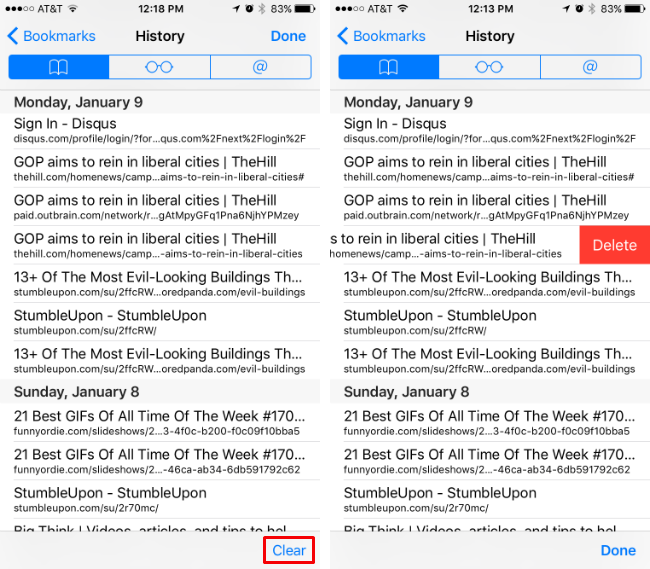 To make your purge even more thorough you can also clear Safari's cache.