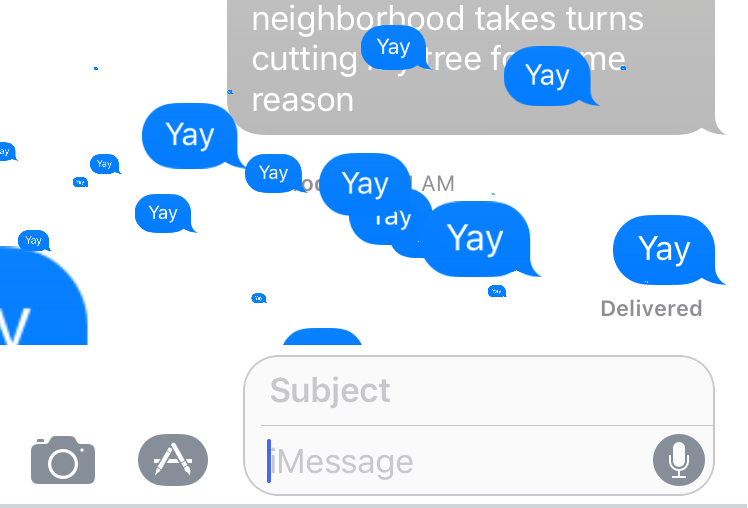 iOS 11 introduces a new screen effect for the Messages app called Echo. This effect sends multiple bubbles of whatever word(s) you have typed. You can send Echo text messages to other iPhone users running iOS 11 or later by following these steps.
Open your Messages app and select the contact or group you want to message.
Type your text message in the iMessage bar as you normally would.
Tap and hold down the blue arrow until the "Send with effect" screen appears.
Tap Screen.
Swipe left until you find the effect you want to use.
Tap the blue arrow to send your text message with the selected effect attached.