Submitted by Marshall Walker on
Developers have been digging up a lot of unverified details about the rumored iPhone 8 in the recently released HomePod firmware. On Monday, new information regarding the device's possible 4K capabilities was uncovered, and today, iOS developer Steven Troughton-Smith dug-up some interesting code that provides insight into Apple's new virtual Home button.
Apple is expected to ditch the physical Home button found on all current iPhone models in favor of a digital button on the iPhone 8. The new Home button will reside at the bottom of the edge-to-edge OLED display of the next-generation model.
Smith tweeted that the virtual Home button can be resized and hidden, but noted that there is no API to change its color.

Smith also tweeted metrics for the redesigned status bar of the iPhone 8. French designer Olivier Charavel then used the tweeted metrics to create a mock-up of what the new split status bar might look like.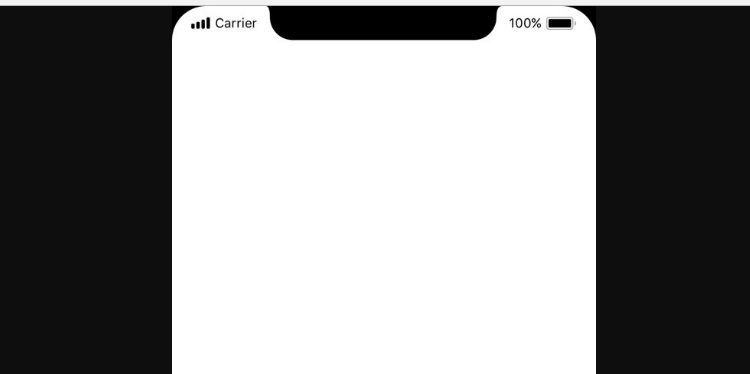 There have been a lot of new iPhone 8 rumors and mock-ups floating around since Apple the HomePod code was leaked earlier this month. Nothing has been officially verified, and it should go without saying that all reports should be taken with a grain of salt. This includes Smith's recent findings.
The iPhone 8 is expected to be released sometime in September alongside the iPhone 7s. It will allegedly ship with a new bezel-less design and glass body with an edge-to-edge OLED display. Other rumored features include wireless charging, 3D face detection and a faster A11 processor.