Apple silently updates AirPods in the background. What version of AirPods firmware is running?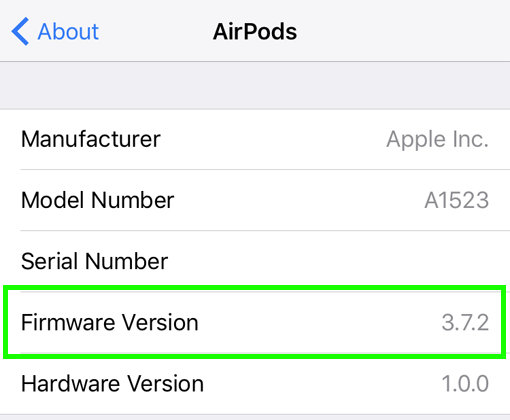 Check the firmware version currently installed on your AirPods using your paired iOS device:
Navigate to Settings -> General -> About -> AirPods
Information including the Model Number, Serial Number, Firmware Version and Hardware Version is displayed.