What health metrics are recorded by AirPods? Do AirPods have health sensors?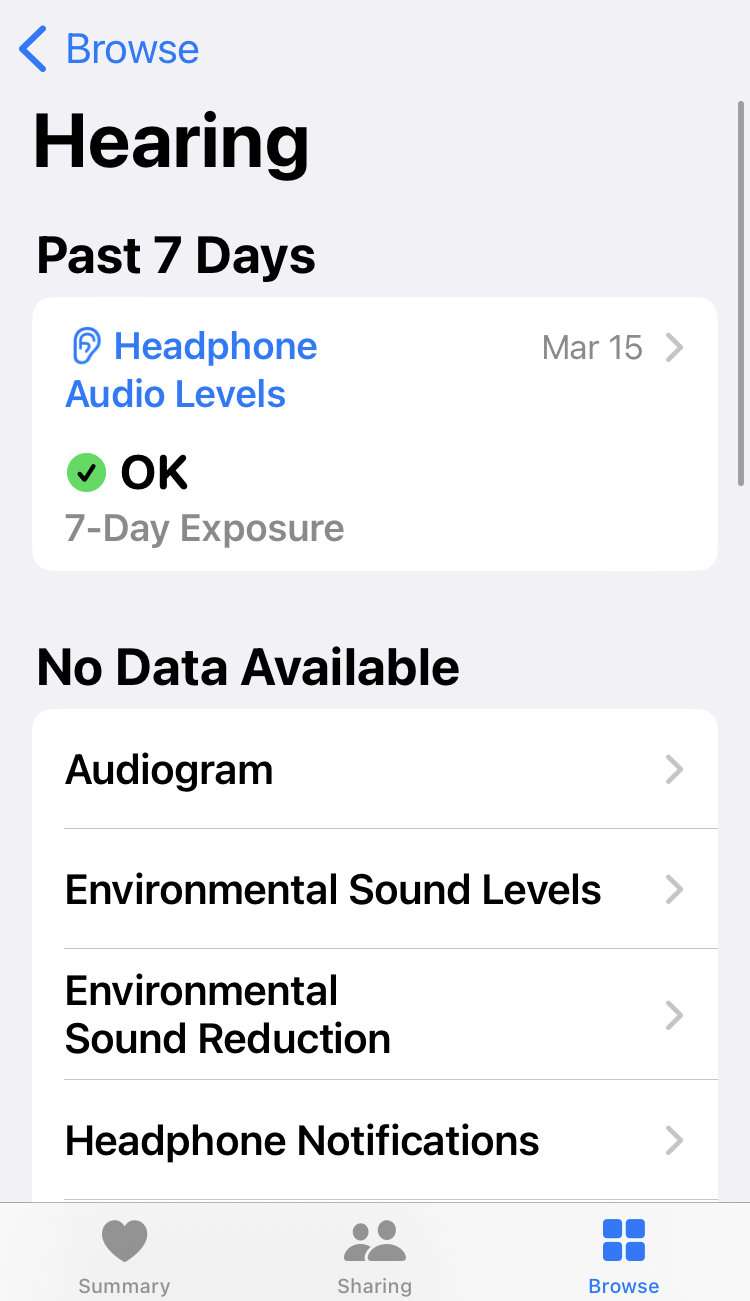 Apple invests heavily in health tracking features, especially on the Apple Watch. According to reports, the company has its sights on increasing the capabilities of AirPods to monitor health metrics.
Currently, AirPods can monitor headphone volume to help prevent hearing loss. To see recent headphone exposures, launch the Health app and navigate to Browse -> Hearing to see recent audio levels.
Future AirPods may support more health-related features and integrate AirPods sensor data with other sources of information from iPhone or Apple Watch. Apple may also pursue FDA approval for AirPods to act as hearing aids, much like the
Live Listen feature
.