When someone sends me Apple Pay Cash, how do I transfer it to my bank account or use it for purchases?
Money sent to your iPhone or iPad through Apple Pay Cash is added to your Wallet balance (you can learn how to check your balance here). Money posted to your Apple Pay Cash account can be used to make purchases at retail locations where Apple Pay is accepted, within apps and on the web. Money you send to others through the Messages app using Apple Pay Cash will be automatically deducted from your balance before being deducted from your connected debit/credit card.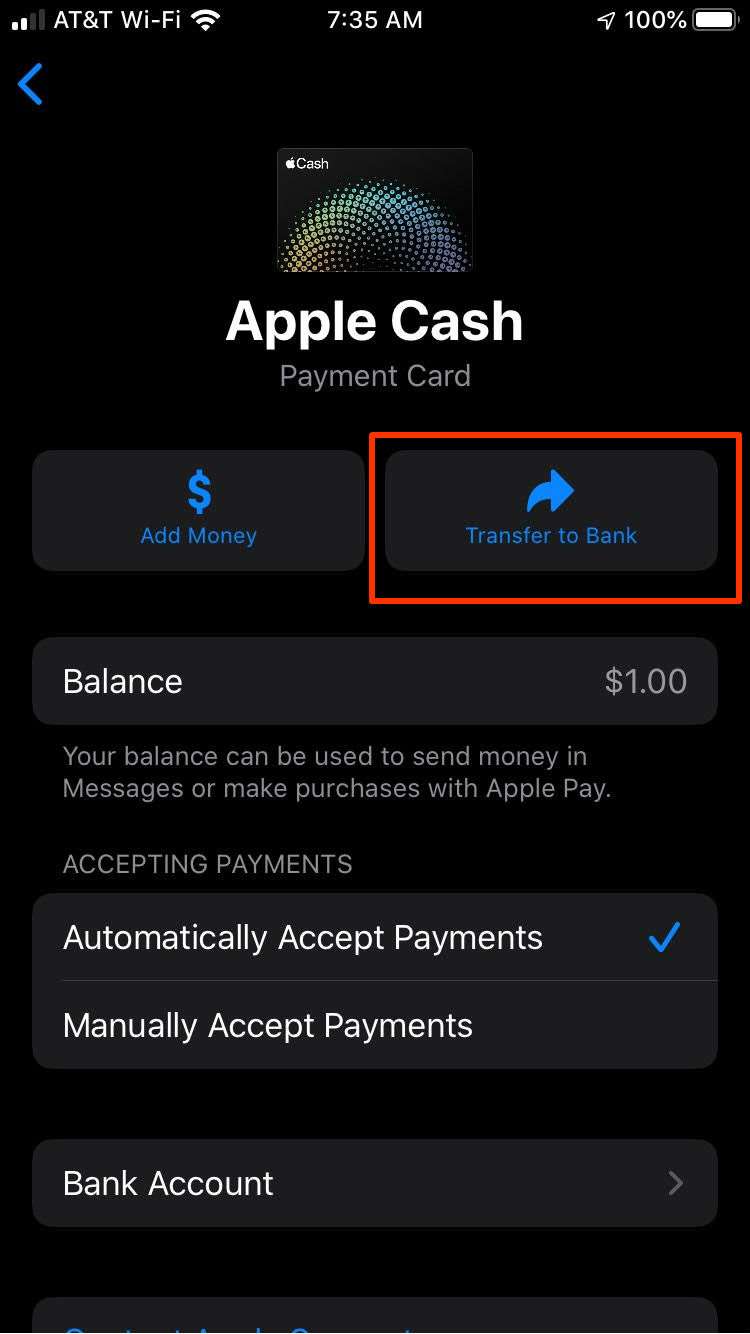 But, if you prefer, you can also transfer any money in your Apple Pay Cash account directly to your bank account.
Here's how:
Open the Wallet app on your device.
Locate and tap the Apple Pay Cash card.
Tap the 3 dots in the upper right hand corner.
Tap the Transfer to Bank option.
If you haven't already added a bank account tap "Add Bank Account" and enter your routing number.
Enter the amount of money you want to transfer to your bank account.
Tap Transfer.
Verify using Face ID, Touch ID, or passcode.
Bank transfer from Apple Pay Cash typically take 1 to 3 days. Transfers will not be deposited on bank holidays or weekends. You can transfer up $3,000 per transfer and up to $20,000 within a seven-day period.