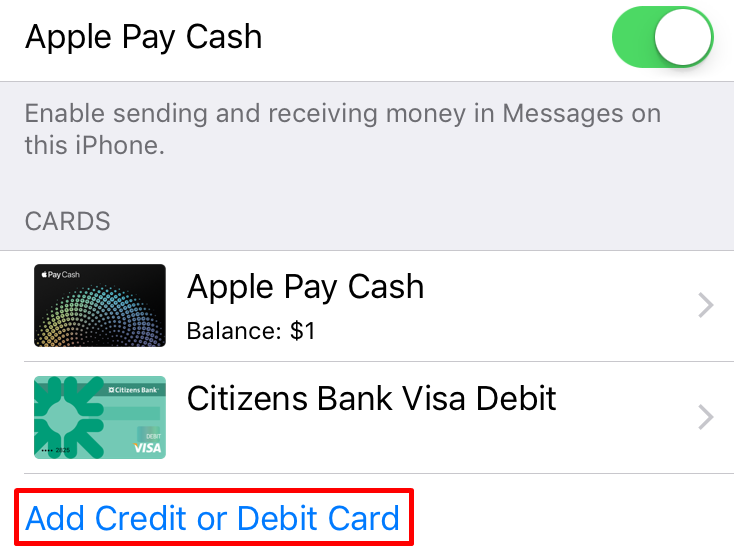 You can attach an additional debit/prepaid card to your Apple Pay Cash account to transfer funds to your balance or to make Apple Pay payments in stores, on the web and within apps. Here's how to add an additional card to your account:
Open the Settings app on your device.
Tap Wallet & Apple Pay.
Tap Add Credit or Debit Card.
Follow the steps to add your card.
Tap Next. If asked verify your card with bank or card issuer.
After your bank or issuer verifies your card, tap Next.